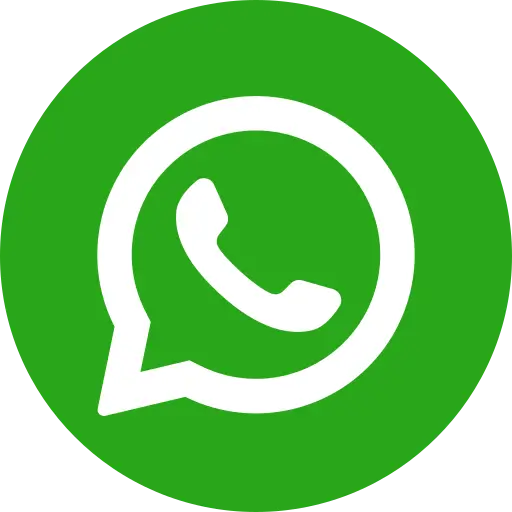 Bushra lives in the Broad Street slum with her mother, aunt and aunt's family in a rented 2 room dwelling composition. There are 5 members in her family. Bushra lost her father when she was very young. Her mother works in a small-cap manufacturing unit and earns INR 1500 a month. After her father's death, the economic condition of her family became worse. Currently, she has to live in a joint family set-up as her mother cannot manage on her own. Bushra does all the household chores, such as washing clothes, cleaning dishes and storing water from community water-tap. She does not get much time to study and gives private tuition at very minimum remuneration to continue her studies.
She lives in a very unhygienic area. Inhabitants of her area frequently suffer from health problems because of the unclean environment and open drains of the area. Also, in her area, often open wires would hang carelessly and increase the risk of accidents. There is a car factory very close to her house which often catches fire due to negligence and puts the entire neighbourhood at risk. Safe drinking water is another problem as the water supply is available only once in the day, often the water quality is very poor. Access to sanitation facilities is also limited. Several families use the community toilets which are poorly maintained and have no separate provisions for males and females. Due to these, the community is prone to several health problems.
Bushra is an active and outspoken member of the children's group in her area. She has recently passed the Class XII exam and scored 73.2%. Poverty has never affected her sincerity in education. She is now pursuing 2nd year of B.A. degree from Sivanath Sastri College under the University of Calcutta.
She has been successful in motivating people in her locality to keep and use dustbins, maintain good practices for clean and hygienic environment, to keep sand in buckets to put out a fire in case of an emergency. She also motivates them to regularly attend the meetings conducted by Youth Group. She has received a series of trainings on disaster risk reduction as well as health and sanitation from Bal Raksha Bharat. She has also undergone Bal Raksha Bharat's Child Champions Training and is a motivational speaker addressing several key meets on child rights. She is one of the leaders in the local Child-centered Health and Hygiene Club. She is now leading her group in identifying and tracking the practices of the local families to stop open defecation and created a healthy, hygienic and resilient community. They use an Open Defecation Free (ODF) Toolkit for this.
Once when the car factory near her house caught fire, about 4-5 months ago, she successfully brought the communities together, making them work together to put out the fire by listening to her. She enlightens the community members about global warming, greenhouse effect and how to prevent it. She has motivated her neighbourhood to keep the area clean and not litter the drain or the roads. By influencing the authorities, she has also been able to reduce the number of live wires that were hanging in the open. She actively shares the knowledge she receives from the trainings and her school with other children, young people, their families as well as local service providers. She participates in campaigns like World Water Day, Global Handwashing Day, etc. She, along with her children's group, created awareness about issues related to water not only in their locality but in 10 other areas in 2016. In 2017 on 23rd April, Bushra and her group conducted a program based on climate change and global warming where they created awareness about the same through songs, skits, and videos. She has also received training to become Child Champions.
Bushra is also involved in motivating peers who are dropping out of schools and helps them with tuitions to prepare them for school. Bushra has been a guest speaker on the occasion of the launch of the World of India's Girls 2018: perceptions on girls' safety in public spaces held on 6th June 2018. Bushra has been an integral part of the Save's programme on Urban Disaster Risk Reduction initiative in West Bengal. Bushra as a children's group leader participates actively to reduce local risks. Bushra, along with community members have done household surveys to understand social, economic and physical vulnerabilities. She took part in Focus Group Discussions to identify the local disaster history, seasonal calendar, political vulnerability of the locality to identify all the risks. She supported her group in drawing a social map, resource map and risk maps of the area. Together with the group, she also identified evacuation routes of the locality and drew the evacuation map to sensitize the community about emergency evacuation. After the identification of risks, Bushra led the group to negotiate with a local councillor to mitigate those who were at maximum risk. With the local area committee members and community people, they have done area level planning, which after the planning meetings were compiled and presented to local Councillor at Ward Sabha. Bushra participated in Ward Sabha and demanded active involvement from Councillor. She has also participated in the Bal Raksha Bharat Youth Camp in Patna where she learned how she could influence her counterparts in the communities to identify and prioritize risks and can advocate with the local authorities using the collective voice to mitigate/minimize those risks in 2019. Bushra as Save's Taskforce member took many trainings earlier, recently she took part in Peer to Peer Sharing session and shared the skills with new members of Task Force. After identifying livelihood risks from the community, Bushra motivated new candidates to take skills-building trainings, which can give them dignified livelihood opportunities. As a result of rigorous negotiation with Urban Local Bodies, a lane of Broad Street, the locality where she lives, has been repaired, common toilets have been constructed, open electric wires of the area bound up by owners of the buildings.
Now Bushra is part of Ward 65 Youth Group named Titans', which is working to reduce environmental pollution, effects of global warming, disaster risk reduction, and city-level resilience building. Bushra has also taken part in a 12-day long theatre workshop and has performed in Street Plays for sensitizing her on risk reduction initiatives.