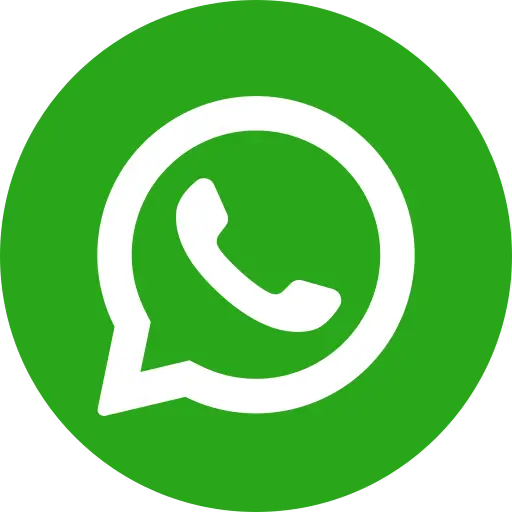 "I have no words for Jyostna who saved me and my baby's life. For me, she is a God who gave new life to both of us. I could not see anything due to the extreme labour pain except voices from people around me trying for an ambulance. After three rejections, I almost left hope, and I started feeling that I was dying. It was Jyostna who kept the hope alive for me. When I saw my child's face for the first time, I was at peace. It was worth taking such risk", said 39-year-old Arati.
She is from the Boudh district of Odisha and belongs to the Dalit (marginalized) community. Her husband, Vikram (44), is seasonal labour who works either in construction sites or in the agriculture field, depending on the availability of work. The couple has a son, Saroj (12), who studies in 6th grade at a local government school and is currently staying at home since the schools are closed. The income of the family is next to nothing in this pandemic lockdown.
Arati gave birth to Saroj 12 years ago. It was a complicated delivery as she suffered from sickling disorder caused by sickle cell anaemia, where red blood cells became deformed and break down. After her first delivery, the doctor advised her not to plan for a second child. Due to her illness, she was in constant observation by the local Accredited Social Health Activist (ASHA), Jyostna Sahu (41), who has been working in her village for the past 25 years.
Arati's husband got addicted to alcohol which led to domestic violence and abuse at home. In October 2019, Arati had an unplanned pregnancy. She was not in touch with Jyostna, the ASHA worker, as Arati was at her native place, and she also did not get registered for her pre-natal health check-up. As days passed by, Arati's health started deteriorating. She returned to her village when she was in 5-month pregnancy. Her condition was not good; knowing Arati's medical history, ASHA Worker Jyostna rushed to visit her. Seeing her condition, she advised the family to get her registered at the local Primary Health Centre. On a special request from Jyostna, Arati's name was registered at the centre.
When Arati was in her 8-month of pregnancy, her body did not have enough blood. She was taken to the district level Health Care Facility at Sonpur, 45 kms away from her village, where she was given 5 bottles (1.25 litres) of blood and was hospitalized for seven days.
However, on 28th June around 8:00 pm, Arati started having labour pains. Noone from her neighbourhood came forward to support her due to the lockdown. Additionally, the family had no money, and the situation got worse with time. Jyostna was informed who tried to contact three hospitals for an ambulance; unfortunately, none responded. They could not arrange any vehicle till 11:30 pm.
Jyostna was finally able to connect with 102 Free Ambulance Service—an emergency medical transport service in India—with the help of Bal Raksha Bharat's team. Also called the National Ambulance Service (NAS), all such ambulances are fitted with a GPS system (for easy tracking) and other necessary medical equipment. This emergency transport service facilitates 24×7 free of cost for pregnant women, newborn babies and their mothers under the Janani SurakshaYojana and Janani Shishu Suraksha Karyakram (a flagship programme under National Health Mission, envisages cashless deliveries including Caesarean Sections and Sick Newborn Services at certified/notified public health institutions, in both rural & urban areas, in the State).
It was almost 1:00 am when Arati reached the District Hospital Balangir, which was 100 kms away from Arati's village. Arati was in extremely critical condition, and the doctor almost gave up on her. The hospital administration didn't want to risk themselves by taking up such a critical case, but the ASHA worker Jyostna didn't give up on Arati. She went to the senior health administrator and begged for getting Arati's delivery done.
Finally, the delivery was done early morning on 29th June 2020. The baby girl (Priyadarshini) was born healthy, and Arati was kept in the hospital for seven days. She didn't have money to afford medicines. Jyostna borrowed money from her relatives and paid for Arati's medicines. Today, Priyadarshini is 9-month-old, and she is growing up healthy.
"Bal Raksha Bharat team has also reached out to me via Telecalling. I shared with them my challenges and reached out for support. Jyostna was in touch with Bal Raksha Bharat team, who helped connect us with various services available for marginalized families like mine amidst the Covid-19 pandemic". said Arati.
The ASHA Worker, Jyostna said, "I have been working for so many years in Arati's village. I have never seen such a complicated case like that of Arati's. With the Covid-19 pandemic, there has been a loss of jobs and uncertainties, Arati's husband got addicted to alcohol, and the complications started there. There were several times when I counselled Arati's husband. He was a very decent and hardworking person before the Covid-19 pandemic started. This Covid-19 pandemic is making families go through the worst with many families facing mental stress leading to domestic violence".
Speaking to Bal Raksha Bharat's Project Coordinator, Mr Santosh Swine mentioned, "Access to information is so critical especially at the time of Covid crisis. The rural community is mostly dependant on the ASHA Workers for anything to do with health and nutrition-related issues. We have been closely working with Anganwadi Workers and ASHA Workers to provide them access to relevant information through Telecalling so that the community shouldn't suffer from lack of information".
Bal Raksha Bharat is helping in providing relevant information to the ASHA Worker about the various services available for pregnant and newborn children and mothers. We are providing regular support in delivering the right information to ASHA workers like Jyostna, which is helping in saving the lives of mothers like Arati and her newborn baby.
Bal Raksha Bharat is working with 245 Anganwadi Centres in rural Odisha to improve the home-based learning environment for children between 0 to 6 years of age. As part of the project, Bal Raksha Bharat also work with ASHA workers in the same areas to provide information on health and nutrition. Bal Raksha Bharat is providing Covid-19 preventive messages to pregnant and newborn mothers.
Children at the Centre of COVID's Second Surge – Help #ProtectAMillion
As the Coronavirus tsunami sweeps cities and towns across India, the vulnerable children who already grappled with issues like lack of education and healthcare, compromised safety and abuse, are at a high risk of suffering even more. The pandemic threatens to reverse the gains made for children and jeopardizes their future gravely.
Bal Raksha Bharat is geared up to respond to this unprecedented emergency and will be reaching 1 million children and their communities. Our response will cover providing Oxygen Support, COVID Care Kits, Hygiene Kits, Food Baskets, Education Support, Livelihood Support and Psycho-social Counselling. We cannot do this alone. Help us reach those in real need by making a contribution DONATE NOW.