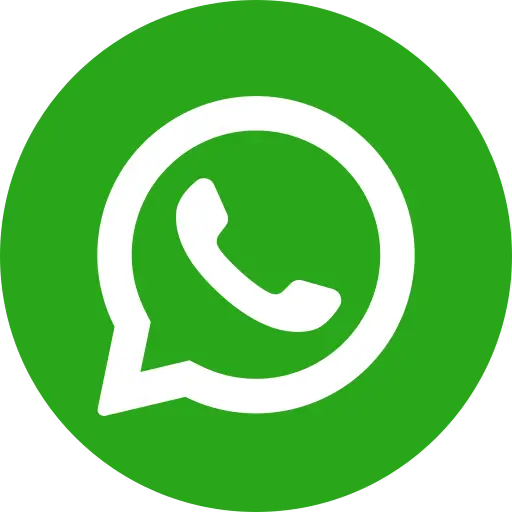 "We are unable to support our child's education and feed her nutritious food. We are spending our days in acute poverty," Pooja Panda, a mother and a homemaker from Sandeshkhali.
23-year-old Sangita Sardar is eight months pregnant. She, along with her three-year-old daughter, are currently camping at a relief centre after cyclone Yaas washed away their hut and flooded their village, Bamanpukur, North Parganas, in West Bengal last week. The family has lost almost all their movable and immovable belongings.
"We have lost every single thing in the cyclone. We had saved some money for my delivery at a private hospital nearby but now that's not possible. Now, I am just praying for my safe delivery, even if it's at home, and that my eldest child gets proper food and remains COVID free," Sangita tells Bal Raksha Bharat. She worries that her daughter is only getting biscuits as part of the relief food provided by the government.
After the cyclone made a landfall in the morning of May 26, Ghusighata Bandh, an embankment nearby got severely damaged, flooding the surrounding villages, including Sangita's village Bamanpukur. Since the entire village is flooded, there are fears of poisonous reptiles and other insects floating in the water. Mobility in the area has been banned after dusk.
The devastating cyclone has claimed six lives, affected more than 20 million people, destroyed at least 134 embankments, damaged roads, disrupted power lines and washed away thousands of homes. Over 15 lakh people in West Bengal have been evacuated. Crops, fishlings, livestock have been washed away, the total property loss has been pegged at Rs 10 billion. The impact has been nothing short of catastrophic.
It was just a year ago that cyclone Amphan wreaked havoc in the region. The village was already reeling under the second wave of the COVID-19 pandemic when they faced the fury of the cyclone. "I just want to return home safely, without getting infected with the Coronavirus. It's very difficult to maintain physical distancing and follow COVID appropriate protocols," says Sangita.
Loss of Livelihoods
Sabita Sardar, 26, is a mother of three children; Moumita, 8, studying in Class-II, Sudip, 5, enrolled in a rural playschool (Anganwadi centre) and three-year-old Prabir. They are residents of Gazikhali, a village in Sandeshkhali-II block of North 24 Parganas district. The region is a part of the Sunderbans area.
Her husband Satyaban Sardar, 35, who worked as migrant worker in Kolkata returned home last year after the first lockdown was announced. Back in the village, Satyaban started seeking work under the Mahatma Gandhi National Rural Employment Guarantee Act (MGNREGA). Just when the situation was becoming normal, Amphan hit the village. But they managed to survive it. This time they weren't so lucky. Her husband lost his job, their home is severely damaged, they don't even have clothes to wear.
The village is surrounded by Bidyadhari river. The cyclone damaged the embankments and flooded the entire village. The family had taken shelter in a local politician's house. Little did they know that they will not have a home to return to. The family doesn't have a roof over their heads, no access to food or clean drinking water. Sabita doesn't even have utensils to store clean water. The family is surviving on government-provided ration.
"For the past few days, my children and my wife have been staying at the cyclone relief centre. But I am sleeping under the open sky, near my home, so that our land doesn't get snatched away. We could only save our identity cards before leaving. I fear my children would starve as I have no money to buy food for them. I don't how we can survive this situation," says Satyaban tells Bal Raksha Bharat.
Deprived of essentials and basic infrastructure, Sabita is also worried about her children's education. "We did not have many things but our hope was that someday our children will grow up with proper education and have a proper livelihood. Now, that hope is also gone. My daughter has lost all her books. I am not sure if she can continue her education. All of Sudip's play materials are gone," she says while searching for her household items in the debris."
Impact on children's education
In any crisis, the education of children, particularly of girls, get affected, if not stopped first. Take the example of Aparna Pradhan, a Class 10 student from Sandeshkhali. Her father, who was working in Kolkata, lost his job during the pandemic. Her mother makes money doing zardosi work. "I have to help out with household chores and don't get time to study. Masks, soaps, sanitary napkins and medicines have also become unaffordable now.".
Pooja Panda, a mother and a homemaker from Sandeshkhali, voices out the collective parental concern, "We are unable to support our child's education and feed her nutritious food. We are spending our days in acute poverty."
How is Bal Raksha Bharat helping?
Bal Raksha Bharat worked in close coordination with the district administration to rescue people from low lying areas before the cyclone made landfall. Rescue operations were carried out in flood-hit areas. At present, the SCI is supporting the government in relief distribution across three states (West Bengal, Odisha and Jharkhand). In West Bengal, soaps are being distributed under the HBCC project to ensure handwashing, which is essential to maintain COVID appropriate behaviour.
"Amid aggressive COVID-19 second wave, cyclone Yaas devastated almost 1 crore population in coastal Bengal. People have abandoned COVID protocols because of a lack of space and water to wash hands, safety gears are also unavailable. Our field staffs were part of the rescue, risking their own lives; some of the staff members have experienced personal loss due to the cyclone," says Susmita Guha, Senior Manager, West Bengal State Office, Bal Raksha Bharat.
Bal Raksha Bharat is assessing the situation at ground level to initiate cyclone Yaas humanitarian response in the most affected areas of Odisha, West Bengal and Jharkhand. "South 24 Parganas, East Midnapur and parts of North 24 Parganas became inaccessible as immediate aftermath. With the support of ground staff, we could be in contact and gather information from ground zero to start rapid assessment and planning. Soon we will be reaching out the most marginalised and most affected families with the required support," says Susmita.
Children at the Centre of COVID's Second Surge – Help #ProtectAMillion
As the Coronavirus tsunami sweeps cities and towns across India, the vulnerable children who already grappled with issues like lack of education and healthcare, compromised safety and abuse, are at a high risk of suffering even more. The pandemic threatens to reverse the gains made for children and jeopardizes their future gravely.
Bal Raksha Bharat is geared up to respond to this unprecedented emergency and will be reaching 1 million children and their communities. Our response will cover providing Oxygen Support, COVID Care Kits, Hygiene Kits, Food Baskets, Education Support, Livelihood Support and Psycho-social Counselling. We cannot do this alone. Help us reach those in real need by making a contribution DONATE NOW.