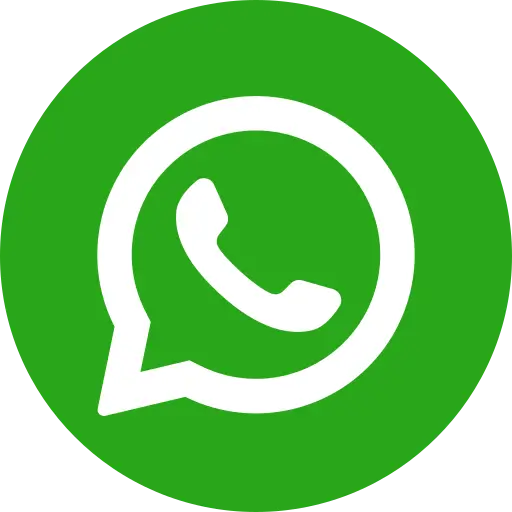 Nanni is a 30–year–old mother of six children, living with her family in the Gang Wada village of Sawai Madhopur district of Rajasthan. Both she and her husband, Abdul Majeed (32 years), work as daily wage labourers. 
Nanni was pregnant with her sixth child. On 13th May, as the entire country continued the battle with Covid pandemic, her labour pains erupted and she was mobilised to the Maternal and Child Health Care Centre in Tonk district. Nanni was blessed with a boy on the same day. While the delivery process was normal, due to prolonged labour, the baby aspirated Amniotic Fluid (amniotic fluid serves as a cushion for the growing foetus, but also facilitates the exchange of nutrients, water, and biochemical products between mother and foetus) which led to breathing difficulties.  
As a newborn draws its first breaths, it may sometimes aspirate amniotic fluid tainted with Meconium (a thick, green, tar-like substance that lines the baby's intestines during pregnancy) that can become embedded deep within the baby's lungs, leading to breathing difficulties and serious infections, such as pneumonia. 
The birth attendant at the Centre swung into action immediately and conducted an intensive check-up of the newborn's heart rate, muscle tone, and other vitals to ensure if extra medical care or emergency care was needed. To make matters worse, the baby wasn't crying – something which is abnormal for newborns. It was decided that the baby will be moved to the Sick New Born Care Unit (SNCU) and much to the parent's horror, it was found that it had developed birth Asphyxia, a condition of deficient supply of oxygen to the body that leads to abnormal breathing.  
The situation had turned alarming as the child was now in immediate need of oxygen support. But to make this happen, medical oxygen was required, something which has emerged as a scarce resource in the country due to the ongoing COVID situation. With oxygen mostly diverted to COVID Care Units, other medical facilities had been badly affected by the shortage.  
A ray of hope emerged for Manni, Abdul and their child in the form of an intervention Bal Raksha Bharat had made at this Centre about a week ago as part of our programme on childhood pneumonia management (supported by Philips Foundation and Philips India): Project Vishwaas. We had provided a dual flow 5 litre Oxygen Concentrator to the SNCU on 7th May and the doctors used that to provide oxygen to the newborn. In the absence of the critical life-saver O2 Concentrator, the baby may not have survived.  
The baby received oxygen and other treatment and much to the parents' joy, it was discharged on 17th May after making considerable recovery. Abdul was moved beyond words. He thanked Bal Raksha Bharat, the SNCU staff and doctors for saving his child. 
 "Because of you people my son is alive", remarked a joyously tearful Abdul. 
"My child did not cry and wasn't breathing. We didn't know what was happening. Even before we could ask, the doctor took my baby to another room with machines. We were not allowed inside. I helplessly watched him from outside, attached to a machine which provided oxygen support, as we were told later. Nanni was crying inconsolably and we both were praying for our baby's life", he added. 
SNCU in-charge Trilok Chandra Verma thanked Bal Raksha Bharat for providing Oxygen Concentrator. "We were able to save the life of the child only and only because Bal Raksha Bharat provided us oxygen concentrators", he remarked.  
Nanni's son was not the only baby who received support. "So far, around 15 babies have been provided oxygen support using the oxygen concentrator provided by Bal Raksha Bharat. Before the Covid situation, oxygen cylinders were easily available, but now there's a major crunch as the supply is disrupted. Thanks to the support from Bal Raksha Bharat, we are able to attend to newborns with critical, lifesaving care."  
Bal Raksha Bharat teams have been on the ground for a long time and have been supporting families with important information and counselling and providing support and insights for care of pregnant women before and after birth, birth spacing, importance of vaccination, handwashing and Covid Appropriate Behaviour. But this time the support of O2 concentrators provided miraculous lifesaving support for young precious lives.   
Children at the Centre of COVID's Second Surge – Help #ProtectAMillion
As the Coronavirus tsunami sweeps cities and towns across India, the vulnerable children who already grappled with issues like lack of education and healthcare, compromised safety and abuse, are at a high risk of suffering even more. The pandemic threatens to reverse the gains made for children and jeopardizes their future gravely. 
Bal Raksha Bharat is geared up to respond to this unprecedented emergency and will be reaching 1 million children and their communities. Our response will cover providing Oxygen Support, COVID Care Kits, Hygiene Kits, Food Baskets, Education Support, Livelihood Support and Psycho-social Counselling. We cannot do this alone. Help us reach those in real need by making a contribution DONATE NOW.