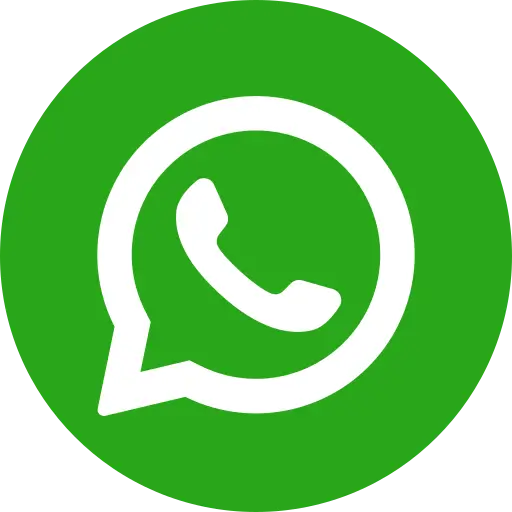 Thirteen-year-old Habibullah's life is full of hardships and very different from the boys of his age. A Class 5th student from West Bengal's South 24 Parganas district, he spent his days toiling in a tailoring shop, away from his books and playmates.
Describing his first day at work, he said, "I felt like crying. I wanted to continue with my studies, but there I was at the shop, getting bullied by senior employees for not being able to hold scissors properly."
Habibullah's parents, father Asaad* (45), and mother, Firdausi* (39), work as seasonal daily labourers in agriculture fields. The work was based on availability. They harboured big dreams for Habibullah as they never got an opportunity to school.
"I do not want my son to have the same fate as ours. Which parents would want that their children to start earning at this tender age? But the present situation forced us to send Habib to work. We would have starved otherwise," said his mother.
Habibullah's elder brother Asadullah* (19) was a migrant labourer in a neighbouring state, while his elder sister Rabiya* (17), a class IX student, helped his mother in household chores. During the pandemic last year, Asaad worked as a daily wage labourer under the Mahatma Gandhi National Employment Guarantee Scheme (a social protection scheme under the Government of India that ensures people living below the poverty line 100 days of work in a calendar year). But that work dried up during the second wave of COVID-19, plunging the family into acute poverty. The ration from the public distribution system was not sufficient to feed the family.
Unable to make ends meet, Asaad decided to send his youngest son to work in a tailoring shop. He had to work from morning till night.
"I always had the dream of educating my children. I did not want my son to have the same fate as ours. But the situation pushed us to the brink, and that's why the drastic measure. I understand how traumatic it was for my son," said Asaad.
Millions have lost their livelihoods because of the pandemic, making children like Habibullah vulnerable to child labour. Be it at tailoring shops or brick kilns, children are employed for minimum wages. Unaware and unable to voice their rights, these children get forced to work without any protest, out of fear of their employers.
Habibullah's story reached the ears of Sima Mal (48), one of Bal Raksha Bharat's community frontline worker, who worked in the same locality. She immediately reached out to Habibullah's parents after getting all the information from the Village-Level Child Protection Committee. She counselled the parents and the child on the child labour laws and school facilities to ensure learning continuity. She also visited Habibullah's* school teacher, along with him, to make sure his education doesn't get disrupted.
"As soon as I came to know about Habibullah, I immediately raised the alarm with the Village-Level Child Protection Committee. Joining the labour force at this age is illegal. It's his right to complete his elementary education," said Sima.
She even met the employer — the tailoring shop owner — and discussed child protection issues and the child labour law. The village Panchayat has been informed, and the Village-Level Child Protection Committee has been requested to keep a vigil on every family where children are vulnerable.
"We took action as soon as we came to know about the incident from the Community Cadre. As Village-Level Child Protection Committee members, we are duty-bound to ensure that every child is safe in the village. I am also trying to ensure work for Asaad so that the child doesn't have to work," said Swaroop Naskar, Village Headman.
Discussions are on to renew Asaad's job contract under the aforementioned social protection scheme. Meanwhile, Asaad has promised that his son would go to school once it reopens. Till then, he would continue his online classes with the help of his neighbour.
Bal Raksha Bharat is working in close coordination with the State Commission for Protection of Child Rights, the District Administration and the Integrated Child Protection Schemes to ensure the protection of children, especially in distress due to the COVID situation. To ensure and strengthen case management for children in need of care and protection, the intervention areas have community cadres to support, strengthen and ensure the functionality of the Village-Level Child Protection Committees. Through this initiative, the Community Cadres have the role of undertaking 'Case Management' particularly for the children who need care and protection. As has been the case of Habibullah, the Community Cadres are meant to identify such vulnerable children in the community, take up the issue for discussion with Village Level Child Protection Committees for further follow-up support. The community cadre acts as a bridge between the Village Level Child Protection Committees and other relevant stakeholders at the sub-district and district level to amplify child protection issues.
To ensure the protection of children at the community level, we are building on our existing action while strengthening the block and district level child protection workforce to work in convergence for timely disposal of protection concerns/cases in South 24 Parganas district in West Bengal, India.
Children at the Centre of COVID's Second Surge – Help #ProtectAMillion
As the Coronavirus tsunami sweeps cities and towns across India, the vulnerable children who already grappled with issues like lack of education and healthcare, compromised safety and abuse, are at a high risk of suffering even more. The pandemic threatens to reverse the gains made for children and jeopardizes their future gravely.
Bal Raksha Bharat is geared up to respond to this unprecedented emergency and will be reaching 1 million children and their communities. Our response will cover providing Oxygen Support, COVID Care Kits, Hygiene Kits, Food Baskets, Education Support, Livelihood Support and Psycho-social Counselling. We cannot do this alone. Help us reach those in real need by making a contribution DONATE NOW.