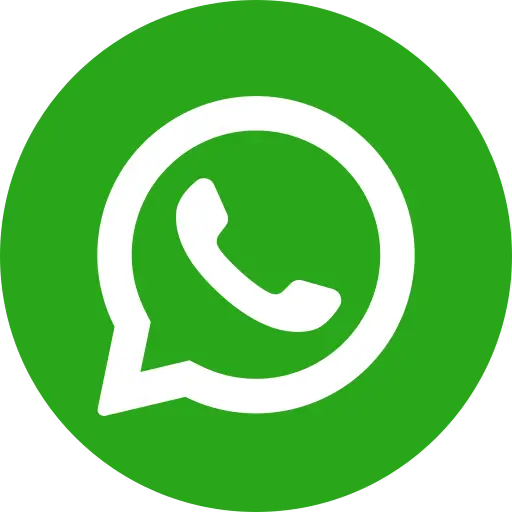 That day was like any other day for 13-year-old Anima. With both parents have gone to work in the Ghuronia Tea garden, she was alone at her home with her younger brother. Her brother had a minor tiff with two other children aged 4 and 5 years living in their neighbour. Anima tried to resolve the matter, but when she could not, she scolded her brother along with the other two kids as all three of them refused to listen to her. After the incident, one of the child's mother came to Anima's house and started beating her with a bamboo stick. After a while, the other child's uncle named Amar Nayak*, who is 25 years old, also came to Anima's house and physically assaulted her with blows and slaps.
Anima was beaten to the extent that she had to be hospitalized for medical treatment. After seeing her daughter's condition, Anima's mother confronted Amar Nayak and asked him why he had beaten up her daughter in their absence without any valid reason. In a rage of anger, Anima's mother had slapped the culprit. The situations worsened as the neighbours, following Amar's instigation, came over and started beating Animas mother. Not only this, but Amar also threatened the mother-daughter duo with life and stayed outside Anima's home till midnight. Sensing the criticality of the situation, Anima's father had to take his family to one of their relative's place in the nearby village.
Anima's parents then decided to take help from the police, they went to the Lepetkota Police Station and filed an FIR against Amar. The police had called Amar for interrogation at the police station, and Anima's mother was taken to the hospital by the police. According to Anima's mother, the police only interrogated the man and let him go.
Little Anima and her family have not yet returned home. She was terrified for her safety and no proper action by the police, so she reached out for help from Radha Kurmi, aged 16 (our Child Champion) and Manu (Community Mobilizer of Bal Raksha Bharat) to pursue justice. Radha, our child champion, has been intensively working with children in her tea garden areas to protect them. She leads the children group in her community and works closely with the Village Child Protection Committee as a child leader.
Anima's parents met Radha and narrated the entire incident to her. After this, Radha took the initiative with support from Manu, field Coordinator of Bal Raksha Bharat and dialled 1098 – the Government designated Helpline Number for assistance to children. She informed the District Child Protection Unit about the incident, told them about the whole incident, and registered a case against Amar as Anima is below 18 years. The next day Radha also informed Arpana Borah, the Child Welfare Committee (CWC) Chairperson in her district. Anima and her parents were asked to present at the office of the District Child Protection Unit the next day, but due to COVID induced emergency, all offices are declared close for the next 15 days. No further official action could be taken, and the case got postponed. Now Anima's parents are awaiting justice from the district child-protection officials. Meanwhile, Rani and Manu, with Bal Raksha Bharat's training, are extending psychological support through telephonic conversation to Anima and her family to avoid any unforeseen situation. Rani makes it a point that she gives Anima a call every day amid the state-wide lockdown, and ask her about her wellbeing and counsel her to continue with her studies.
"At first, I could not even understand why they were beating me. I feel ashamed that because of me, my mother got harassed, said a teary Anima.
"Even when I close my eyes, I feel scared! How will I continue my studies? Schools are closed, and my books and other belongings are there at home".
"As Anima shared her traumatic experience with me, I was devastated! But I knew what I had to do. Thus I reached out to the Village Child Protection Committee to ensure necessary protection for Anima, and we took the necessary steps. The system will take time for action, without any delay I am determined to help them in their healing process and is helping them recover with their trauma that the entire family is going through; so I ensured tele-counselling to both Anma and her mother," said the chirpy little champion, Radha
"I was shocked to find my daughter in pain. The way she was beaten up for absolutely no fault of hers, I still wonder, how can people be so cruel!" said Anima's mother.
"Little Radha, is like a Messiah for us. I am ever thankful to her for the way she has listened to our crisis and decided to elevate the case to the child protection committee. Her presence of mind and attitude to help us is praiseworthy" I wish her good luck", added Anima's mother
"We are thankful to Bal Raksha Bharat, who have groomed child leaders like Radha. Never for a single moment did she lose her patience. She followed every step to ensure protection to the family", said Rashmi Bhorali, the Social Worker in District Child Protection Unit.
She had further mentioned, "The present lockdown situation might have deferred the legal hearing process, but that has not reduced Radha's courage to reach out to the family and extend necessary psycho-social support in coordination with the village child protection committee."
"Child leaders like Radha are our inspirations to work among communities to ensure protection to every child in our tea garden area. I have found her so calm and composed, even when elders find difficulty in making decisions I have found Radha thinking logically and reaching out for every necessary support to Anima and her family even in this critical time," mentioned a proud Manu, the Field Coordinator from Bal Raksha Bharat
With support from the District Child Protection Unit and Village Child Protection Committee, Bal Raksha Bharat have ensured that Anima's case is appropriately lodged. With Rani, child leader, supporting the front, we are extending necessary psycho-social, bringing Anima and her mother out of trauma, and supporting the family. We have also ensured that the child protection unit should provide the required ration to the family as they are presently staying in their relative's place.
Through empowering the children and communities in tea plantations of Assam, Bal Raksha Bharat addresses abuse and exploitation of children through enhanced awareness among boys and girls and strengthened community engagement. We are engaging and sensitizing the Tea producing companies / Big Tea Plantations, Farmer Producer Organizations and Union and Association related to tea plantations regarding Child Rights and Business Principles to protect children's rights. We are working towards strengthening the child protection mechanisms (workforce/ structure) at the district level with improved capacity to address, refer and respond to cases of child labour, violence and abuse of children.
Bal Raksha Bharat is advocating with Assam State Commission for Protection of Child Rights and District Child Protection Unit, Dibrugarh, to ensure rapid action against the culprit through Fast track Court so that children like Anima can be within the safety-net of society.
Children at the Centre of COVID's Second Surge – Help #ProtectAMillion
As the Coronavirus tsunami sweeps cities and towns across India, the vulnerable children who already grappled with issues like lack of education and healthcare, compromised safety and abuse, are at a high risk of suffering even more. The pandemic threatens to reverse the gains made for children and jeopardizes their future gravely.
Bal Raksha Bharat is geared up to respond to this unprecedented emergency and will be reaching 1 million children and their communities. Our response will cover providing Oxygen Support, COVID Care Kits, Hygiene Kits, Food Baskets, Education Support, Livelihood Support and Psycho-social Counselling. We cannot do this alone. Help us reach those in real need by making a contribution DONATE NOW.