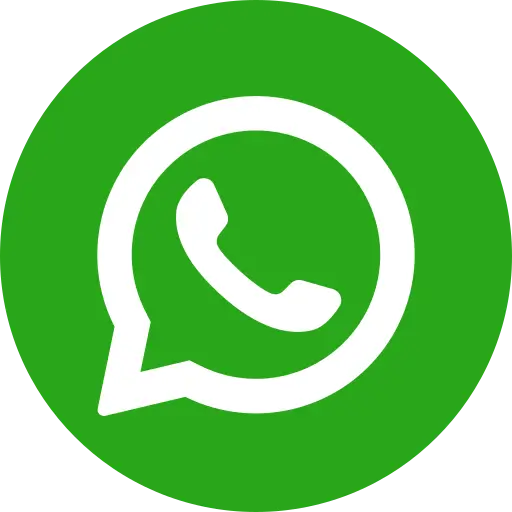 Can you recall one special wish you had as a child?
A video game, a chocolate, some dress you saw in a shop's showcase or going to an amusement park? For some children this wish is as simple as being able to go to SCHOOL. In almost every coastal village of Odisha, poverty and recurring natural disasters such as floods, cyclones, saline inundation and storm surge make girl child education the last priority for most of the parents.
12-year-old Saraswati was lucky – her parents (unlike a lot of other parents in their village)  were keen on sending her to school. Her village Praharajpura in the Kandrapara district of Odisha has only one primary school. She was regular at school, but still faced great difficulty in classroom learning. This was because her school – Praharajpura Project Primary Vidyalaya – like many other schools of the area lacked basic facilities and had outdated learning material.
Saraswati is on her way to realise her dream of becoming a teacher.
The MACRO picture
 
In October 2016, Bal Raksha Bharat reached out to Saraswati's school along with many other such schools across Odisha through the project 'Education to Empowerment : Pillars of Learning.' With the aim to help more children get access to education along with strengthening the existing education setup, we began our work by providing trainings to teachers. This aspect ensured quality classroom transaction processes, which eventually resulted in improved classroom learning for children.
Through his project, 72,960 children between the age group of three to 14 years have benefitted till date. Besides this, we are also ensuring that all the schools we are reaching out to have suitable infrastructure like separate toilets for both girls and boys, adequate Teaching-Learning Materials (TLMs), functional libraries and morning assembly schedules for imparting discipline. The outcome of our efforts has been overwhelmingly satisfying with majority of these schools reporting regular attendance.
The MICRO picture
Witnessing all the improvements in her school as well as in learning methodologies, Saraswati knew that she had to help all her out-of-school friends reconnect with education. She started by helping her neighbour Kalpana who missed school most of the year. Kalpana's parents did not care about her education as the poverty-stricken family had other things to worry about. All of 12, it was very hard for Kalpana to be the voice of reason in these circumstances.
Saraswati was also not able to convince Kalpana's parents, so she took help of the Children's Group formed by Bal Raksha Bharat in their village. After days of reasoning and dialogue, members of the Children's Group were able to make Kalpana's parents agree for her education as long as she finishes most ofher chores before school and the remaining after she comes home.
This arrangement, although not ideal, was okay with Kalpana. The girl finally became regular at school. Inspired by Saraswati's efforts, Pushpanjali another member of our Children's Group helped 11-year-old Sonali, who faced similar issues at home. Sonali's parents were adamant; they believed going to school was a waste of time. Pushpanjali sought help from the Children's Group. After almost two months, the parents consented. Now all four girls- Saraswati, Kalpana, Pushpanjali and Sonali are inseparable at school, playing, giggling and learning together. Saraswati and Pushpanjali want to be teachers someday while Kalpana wants to work in a bank and Sonali wants to be a singer.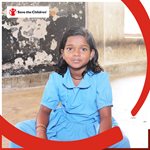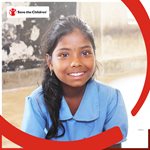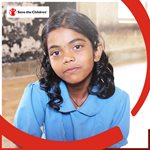 From Left to Right: Kalpana, Sonali and Pushpanjali
What next?
Our efforts through our project, 'Education to Empowerment: Pillars of Learning' is giving much-needed support to these young girls to realise their dreams. We are not stopping until we reach out to more such young boys and girls in need, in the remotest corners of our county. Join in and support us in helping children getting the education they so rightfully deserve
Donate a small amount every month and be a part of our movement to make a difference in young lives through EDUCATION.