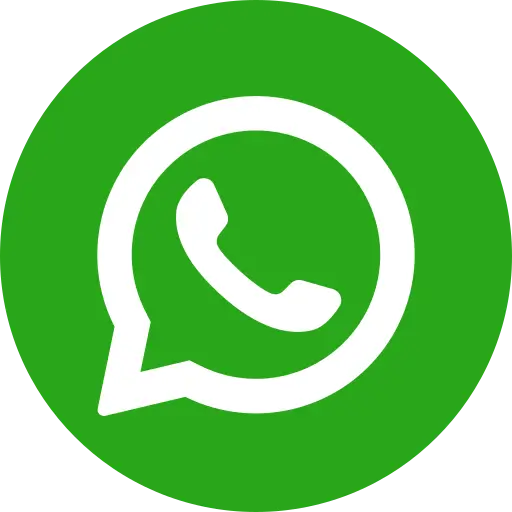 The COVID-19 pandemic has led to restricted movement and slowed down the economy. Communities face financial hardship along with the scare of infection.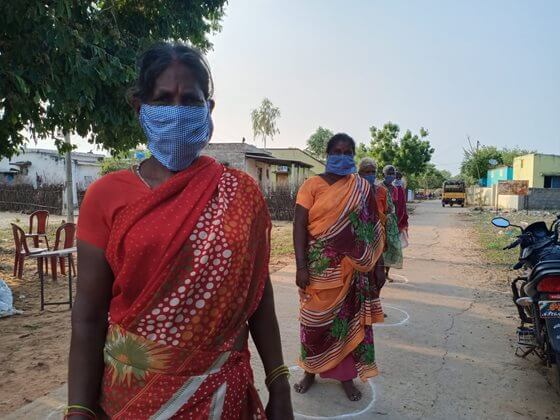 The worst-hit are people from marginalized and vulnerable communities, who already live on the fringes.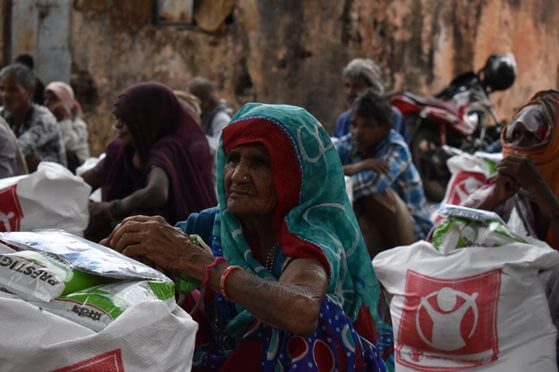 Bal Raksha Bharat is taking relentless efforts efforts to provide for the basic needs of families and children who are struggling for survival.


Food items, dry ration, sanitizers, soaps, masks, sanitary pads and other essential relief material – all are procured by our teams in large quantities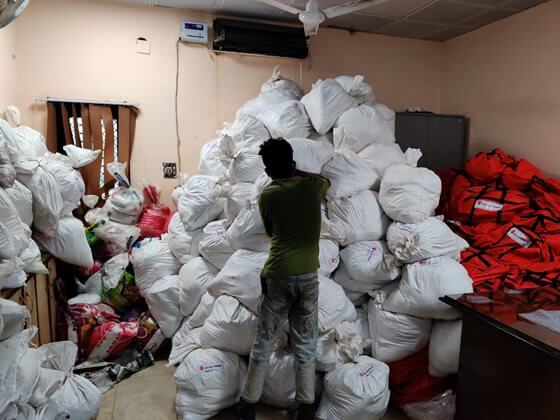 Relief material is sorted into kits. These can be Hygiene Kits, Dry Ration Kits, Food Baskets or Integrated Family Kits.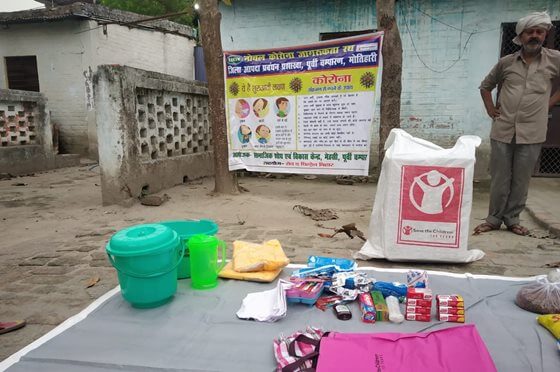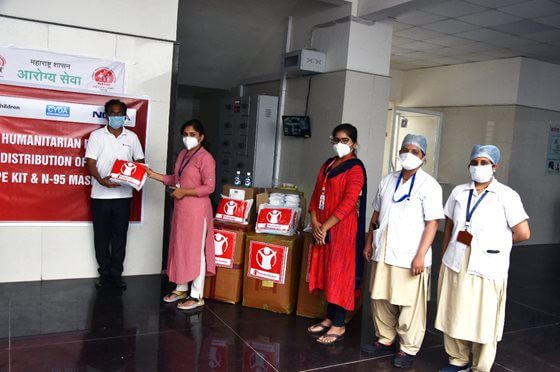 Our teams are also distributing PPE kits, masks, sanitizers, and other essentials to medical personnel. The protective equipment we distributed in Mumbai had special messages from our CEO, thanking the "Corona Worriors".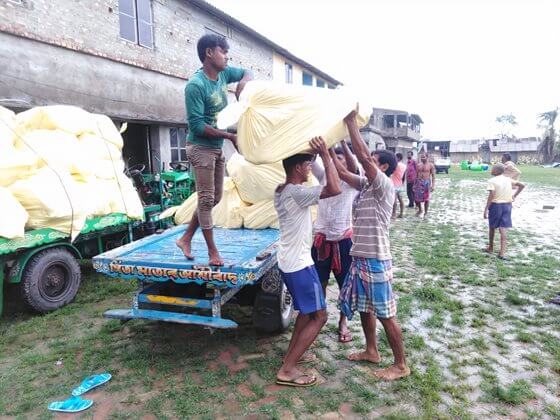 Dedicated on-ground teams transport these kits to various places of distribution. Defying all odds, various modes of transportation have been used in different states, including boats in flood-hit Assam.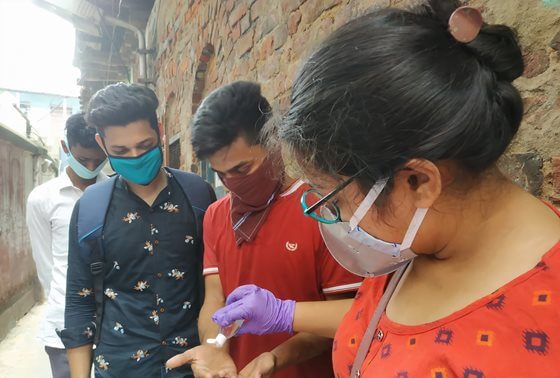 Our teams, upon on reaching the site of distribution take great precautions and follow all safety protocols.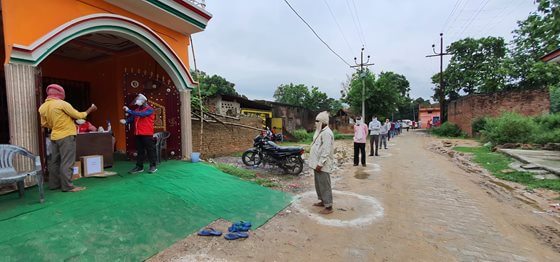 To ensure that social distancing is followed by people while receiving the relief kits, circles are marked by the teams at the place of distribution.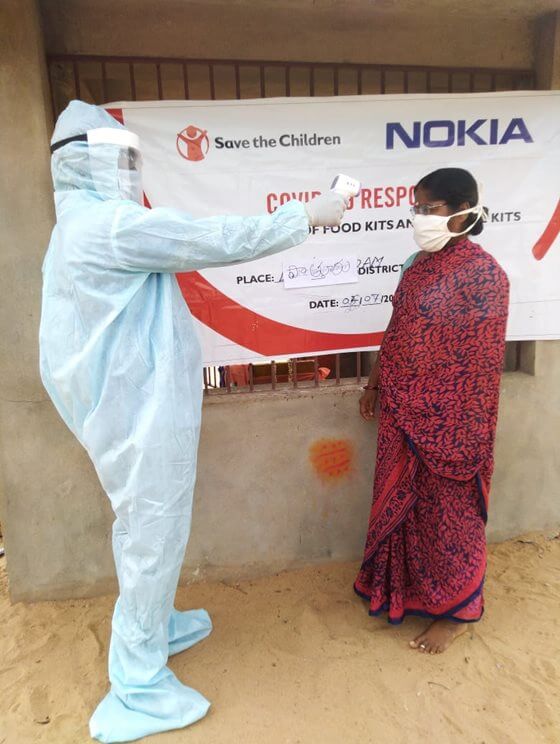 Temperature is checked for every individual who comes to collect the relief kits.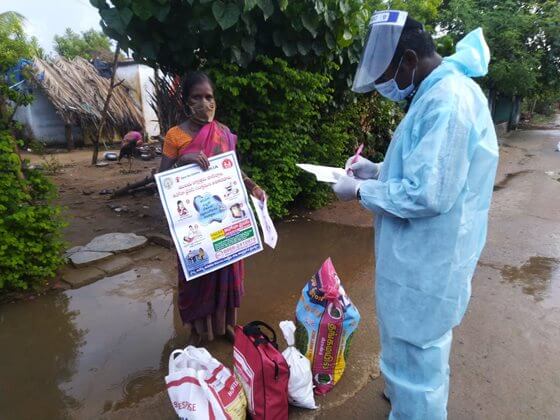 Documents of every individual are checked by our team to ensure that the relief material reaches the most vulnerable families.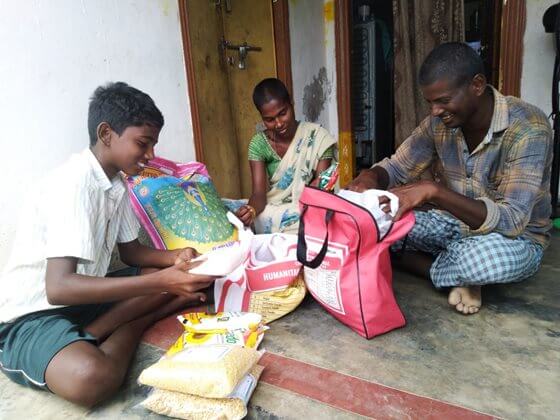 We are responding in 15 states/UTs of India, bringing hope for children and their communities worst-hit by the Coronavirus crisis.
Support Bal Raksha Bharat's work to ensure more smiles amid these tough times. Please donate HERE.