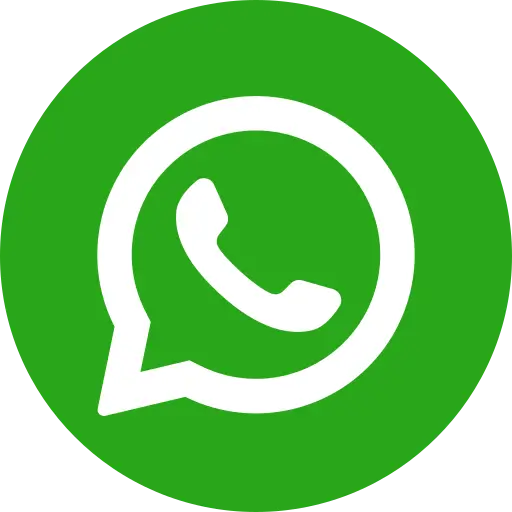 26th November, New Delhi: In an attempt to fight childhood pneumonia and mitigate the malady, Ministry of Health and Family Welfare (MoHFW) targets to reduce under-five deaths to 3 per 1000 lives by 2025 through the accelerated SAANS initiative. The SAANS (Social Action and Awareness to Neutralise Pneumonia Successfully) campaign, launched last year, complements the National Childhood Pneumonia Management Guidelines through a three pronged approach to Protect, Prevent and Treat Pneumonia among children. Bal Raksha Bharat, UNICEF and CHAI have partnered with the Ministry in accentuating efforts to alleviate the burden of Pneumonia on the country.
The four month accelerated campaign that starts today on November 12, will focus on awareness generation and early intervention, enabling caregivers across the country to identify critical signs & symptoms of pneumonia early, and trigger prompt care seeking with qualified providers.  Currently, there are over 984318 rural ASHA and 63025 ASHAs in position (Urban) in the country.
Speaking at a virtual conference on government initiatives for pneumonia management, Dr. Sumita Ghosh, Additional Commissioner In-charge, (Child Health, RBSK, Adolescent Health, CAC and Aspirational Districts), Ministry of Health and Family Welfare, said, "The reduction of child mortality, more so from preventable diseases, is one of the important objectives under National Health Mission. Through concerted efforts by the Ministry and its partners under the SAANS campaign, we are intensifying capacity building of frontline health workers, ASHAs and ANMs through training and skill enhancement initiatives. 45000 health and wellness centres across the country are providing paediatric care as of now. We are fiercely committed to build a momentum and our coordinated efforts will enable India not only to defeat Pneumonia but also in the progression to achieving the Development Goals through a behavioural change."
"India has also demonstrated higher decline (71%) in reduction of Child Mortality in comparison to global reduction of 59% during the period of 1990-2017. Under National Health Mission, the Under 5 Mortality has declined at a faster pace in the period 2008-2018, registering a compound annual decline of 6.5% per year, compared to 3.3% compound annual decline observed over 1990-2007. For the first time, India's Under Five Mortality Rate (U5MR) is 36 per 1000 live births, which is less than the global U5MR of 39 per1000 live births. The National Health Policy targets to reduce it to 23 by 2025 from current levels also. Seven States/ UTs namely Kerala, Tamil Nadu, Delhi, Maharashtra, Punjab, Jammu & Kashmir and Himachal Pradesh have achieved Under 5 Mortality Rate target set under the National Health Policy (23 per 1000 live births by 2025) and Sustainable Development Goals (25 per 1000 live births by 2030). There are differentials in a vast country like ours, but considering the compound annual rate of decline over the past 8 years. India could achieve its SDG goal by 2024.We commit ourselves as a nation to reduce the burden of pneumonia deaths, especially in neo natal and infancy."
Anindit Roy Chowdhury, Director, Programme, Policy and Impact, Bal Raksha Bharat | India said: "It is upsetting that India still contributes so largely to childhood pneumonia deaths, despite it being an identifiable and treatable disease. We have also identified that the poorest and the most marginalised are the ones who are worst affected, primarily because they are not getting the right kind of information and lack awareness… because of our care practice, we are losing lives of marginalised children. It is our mission at Bal Raksha Bharat that all services are equitably distributed, even to the most marginalised. In partnership with Phillips India, Phillips Foundation and ZMQ technologies, we have developed low cost and innovative approaches for prevention, diagnosis and management of childhood pneumonia under Project Vishwaas. We also see great value in working closely with the government and with other stakeholders to ensure that information can be distributed to the last mile so that we can together mitigate this preventable cause of child mortality. The way people are fighting the COVID situation, we need to have the same interest in fighting Pneumonia".
Dr. Pravin Khobragade, Health Specialist, UNICEF added, "The key objective of the SAANS Campaign is quality treatment for every child. Through an analysis of various programs of the ministry, we have seen that to prevent child mortality and morbidity, nutrition and immunisation has been dealt with tremendous energy and force. Now the SAANS Campaign will focus on quality treatment approach and strengthening facilities to enable quality treatment through capacity building of health staff. To start with, we are improving the skills of health personnel through face to face and online orientation programmes. The biggest step for India has been with the Ministry authorizing ASHAs to give pre referral dose of Amoxycilin. This will bring in a lot of confidence in the health system and ensure that treatment starts right from the time it is diagnosed".
Pneumonia is caused by bacteria, viruses or fungi, and leaves children fighting for breath as their lungs fill with pus and fluid. Among other SDGs, Goal 3.2 calls to end preventable deaths of newborns and children under 5 years of age by 2030. This is a very important goal to achieve, in order to achieve other goals, especially the ones related to health, poverty, well-being etc. India has made significant progress in reducing deaths in under-five children. However, Pneumonia still limits our efforts to end preventable deaths among under-5 children. India contributes to about 17% of the global under-five pneumonia deaths, while within the country, Childhood Pneumonia accounts for 14 % of under-five deaths (approximately 127,000 deaths).   Most pneumonia deaths can be prevented with vaccines, and easily treated with low-cost antibiotics. But 94% of one-year-olds are not vaccinated against the disease, and nearly one in four children suffering from pneumonia symptoms do not get access to medical treatment.
To make progress in reducing the number of child deaths significant efforts need to be made to equitably reach and provide quality health related services to all the children, particularly for those who are hard-to-reach. This Campaign will intensify awareness on available resources and capacitate health workers to provide.
ENDS
For Media queries, please contact:
Geeta Lama
7708655058
National Media Coordinator
Bal Raksha Bharat