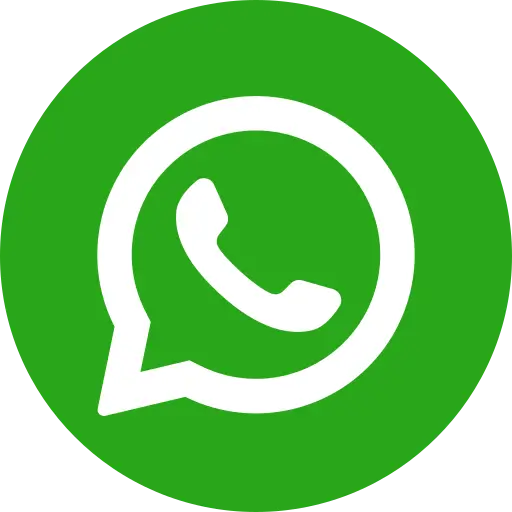 This month is special for children in India since it marks the first year of the new development framework, the Sustainable Development Goals. The new global targets will influence the lives of children for the next 15 years until 2030.
Bal Raksha Bharat is certain that equitable access to quality pre-natal care, safe delivery, and expert post-natal care can substantially reduce maternal, neonatal and child mortality – a priority for us as we seek to support the government in achieving their own development targets.
Family Planning  is not only limited to the control of birth but is also important for the improvement of life as a whole, for improving the social condition of a  family and for better health of the mother and her children. It is in fact critical to gender equality and women's empowerment as well as to reducing poverty.
India was the first country in the world to launch a National Programme for Family Planning in 1952. One of the goals in its National Population Policy 2000 was to stabilize the population at a level consistent with the requirement of the national economy.
The programme has since come a long way and currently it has been re-positioned to not only achieve population stabilization but also to reduce maternal, infant and child mortality and morbidity.
Despite significant improvements in maternal and child health over the last decade or so, which is evident in the reduction in their mortality in the country, an estimated 47,000 mothers and 7.3 lakhs neonates continue to die every year due to causes related to pregnancy, childbirth and during the post-partum period.
The major medical causes of maternal deaths are haemorrhage (38%), sepsis (11%), abortion (8%), hypertensive disorders (5%), obstructed labour (5%) and other causes including anaemia (34%), according to the SRS 2011-13.
A large proportion of newborn deaths are still due to preventable causes. According to the Lancet 2012, neonatal causes contribute to more than half (56%) of the total under-five deaths in the country. The three major causes of newborn deaths in India are pre-maturity (35%), neonatal infections (33%), and intra-partum related complications (20%).
The rate of institutional deliveries in India have increased from 47 per cent as reported in the District Level Health Survey (DLHS-3, 2007-08) to 73 per cent in the Coverage Evaluation Survey (CES 2009). Yet, about 17 per cent births continue to take place at home and, even those women who come into the fold of institutional delivery are many a time deprived of quality services.
The aim is to bring all women during pregnancy and childbirth into the institutional fold so that services of good quality can be provided to them at the time of delivery. For reduction of Maternal Mortality Rate and Infant Mortality Rate including Neonatal Mortality Rate, strategies and interventions have to be tailored to specific needs and situations and implemented as a continuum of care; hence service packages have to be designed to provide care to both mother and newborn from antenatal to postnatal period.
Essential newborn care should start soon after delivery and continue thereafter in the rest of the newborn period.
Maternal and child health are important aspects for the development of India in terms of increasing equity and to reap our demographic dividend. The survival and well-being of mothers and their children is not only important in their own right but are also central to solving broader economic, social and developmental challenges.
RMNCH+A Strategy
In February 2012, India moved from its earlier focus on Reproductive and Child Health (RCH) to a new strategic approach, the RMNCH+A (Reproductive, Maternal, Newborn, Child and Adolescent health), bringing focus on all the life stages notably the adolescents.
It links maternal and child survival to other components (family planning, adolescent health, gender & PC & PNDT) and connects community and facility-based services.
Health Financing
India has one of the lowest health spends as a proportion of the gross domestic product (GDP). Public expenditure on health in India was 1.3% of GDP in 2013, ranking well below the OECD average of 6.7%.
In light of this, Bal Raksha Bharat has been asking for a significant raise in the spending for health from 1.3% to 5% of GDP. In a positive development the health budget was increased to 2.55 of the GDP in the 2016.
Towards the realization of the India Newborn Action Plan, it is important that Frontline Health Workers, namely Auxiliary Nurse Midwives and ASHAs are have skills to practice Essential Newborn Care, and Home Based Newborn Care. In a study done by Bal Raksha Bharat in 5 States, an estimated 50% of these Frontline Health Workers lack these essential skills.
Since the availability of paediatricians are limited at the community level, we recommended the 2016-18 budget allocate adequate funds for training and capacity building of health workers, especially the ANMs on new born health care, India shoulders the biggest responsibility, globally, to ensure that newborns and infants have a healthy life, along with their mothers.
We are pleased to note that the government has taken steps in this direction. With proper family and reproductive healthcare built, India can bring about results to make the nation proud and build a healthy profile of young citizens who can lead the nation to greater glory in the times to come.
This piece is written by our Advocacy, Campaigns and Communications Director, Bidisha Pillai and it originally appeared on ndtv.com.