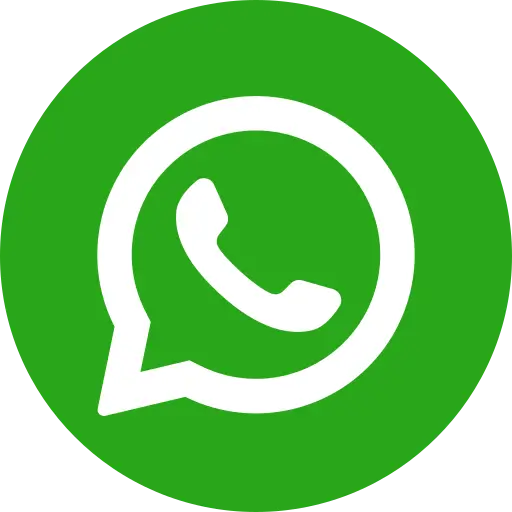 Discover More About Children's Day
In India, children's Day is observed annually on November 14. Pandit Jawaharlal Nehru, India's first prime minister, was born on this day in 1889. Given his love of children, he was given the nickname Chacha Nehru. Since his passing in 1964, his birthday has been recognised as Children's Day. 
However, World Children's Day is marked on November 20. 
What is the significance of Pandit Jawaharlal Nehru's birthday designated as Children's Day celebration in India?
Pt. Nehru was known for his fondness for children. In his opinion, children are the nation's future and if we wish to safeguard our future, we must all act together to ensure a bright future for children. India began observing his birthday as Children's Day in response to Nehru ji's fondness towards children and his firm belief that children will shape our country for the better. The primary goal of this celebration was to raise awareness among all Indians of the importance of allowing children the opportunity to attend school. They have the right to make wise decisions. As a result, it is feasible to establish a prosperous, well-run nation while also securing the future of the following generation. 
Jawaharlal Nehru once said that a country's assets are not in its tangible property but rather in its educational institutions. We must therefore recognise our children as the nation's resources, protect them, and work to ensure their future. At Bal Raksha Bharat, we completely concur with this. Children's Day is enthusiastically observed throughout India. This special day honours Pt. Jawaharlal Nehru. The stories of Nehru's contributions for the young minds of India are remembered on this day. 
International Children's Day Facts
Nothing about information is complete without some trivia and entertaining facts. Here are some fun facts about Universal Children's Day you may tell your child.  
On January 6th, France observes Family Day in place of Children's Day.

Countries like Turkey and Argentina, among others, observe Children's Day as a national holiday.

In India, Children's Day is observed on November 14 in honour of Jawaharlal Nehru, the country's first prime minister and a man who adored children.

From the Saturday before Universal Children's Day until the following Sunday, Australia observes "Children's Week."

On June 1st, 1925, Geneva, Switzerland, recognised June 1 as International Children's Day.
What are a Child's Rights?
The rights of children outlined in the Indian Constitution are as follows: 
Children's rights acknowledge the basic rights that all people have, including the right to life, the rule against discrimination, and the right to dignity via the preservation of one's mental and physical integrity (protection against slavery, abuse, exploitation, etc.)

 

Civil and political rights for children include things like the right to an identity, the right to a country, etc.

 

Economic, social, and cultural rights for children include the right to an education, the right to a reasonable standard of living, the right to health, and others.

 

Individual rights for children include the right to live with one's parents, the right to an education, the right to protection, etc.

 
Collective rights for children include those of disabled children, children of immigrants, children from underrepresented groups, and children of refugees.

 

All children in the age range of 6 to 14 have the right to receive a free, required, primary education.

 

Children must be protected against any dangerous jobs or maltreatment of any kind.

 

Children have the right to proper early care and education.

 

Children have the right to be shielded from having to work jobs that are not suited to their strength or age in order to meet any kind of financial obligation.

 
Children have the right to equitable and fair opportunities for growth.

 

Children are entitled to the right to freedom, respect for human dignity, and total protection from exploitation. 

 
As per the United Nations Convention on the Rights of the Child (UNCRC), child rights are minimum entitlements that should be given to all people below the age group of 18 years. The UNCRC's aim is to set forth the fundamental human rights that ought to be accorded to children. These rights can be divided into four categories. All of a child's civil, political, social, economic, and cultural rights are included in these four categories. 
Right to Survival: A child's right to life begins even before birth. A child's life begins, in accordance with the Indian government, twenty weeks after conception. The right to survival, then, includes the child's right to life, the right to minimal standards of food, housing, and clothes, and the right to live honourably.

 

Right to Protection: A child has the right to protection from abuse, exploitation, and neglect both at home and outside.

 
Right to Participation: A child has the right to take part in any decision-making that affects him or her directly or indirectly. 

 

Right to Development: Children have the right to all types of development, including emotional, mental, and physical development. The correct care and affection of a support network, mental development through education and learning, and physical development through play, recreation, and nutrition all contribute to emotional and mental development.

 
On this Children's Day, reach out to a child who has the will to overcome all obstacles and carve a better future for themself but lacks the means. Your decision to help children with NGOs such as Bal Raksha Bharat, will guarantee that they receive their get access to quality education, healthcare and protection.