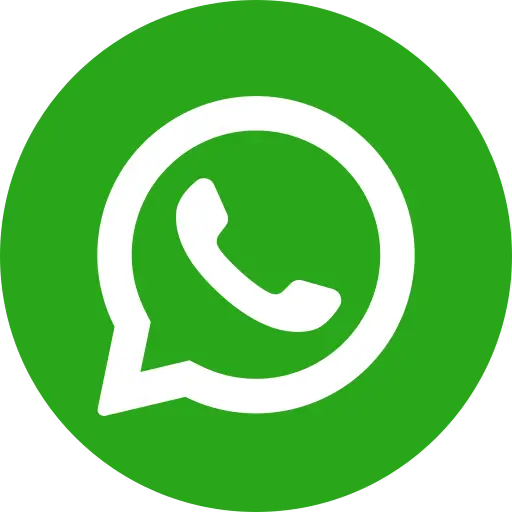 Almost every day, a kid from Bihar gets rescued from the clutches of traffickers: NCRB
According to the National Crime Records Bureau (NCRB) data related to the number of children being rescued from the traffickers, Bihar ranks third in the country. In 2019 alone, 362 boys and 33 girls below 18 years of age were rescued from the clutches of traffickers. The high incidence of child trafficking in the state as per the NCRB indicates it at over one child per day, among the highest in the country. Poverty and illiteracy are counted as the two most propelling factors behind such a high rate of child trafficking.
It has been observed that in spite of this high rate of reported cases of trafficking the prosecution is very weak in cases of human trafficking because many of the cases are of inter-state nature and the existing coordination mechanism among the states to deal with such cases are not robust enough. Hence, traffickers often get away with impunity.
Amidst such a grave situation, the state is hit hard by the dual peril of COVID-19 and the flood. With economic activities yet to take a turn around and the continuing lockdown situation turn out grimmer for the children in Bihar. Nearly 15 lakh people have been affected by floods across 11 districts of the state, and at least 10 have lost their lives in the deluge, according to the Bihar State Disaster Management Department data till 26 July 2020.
With more than four months of school closure, children discontinuing education amidst COVID-19, loss of livelihood of parents with the catalytic effect of the recent deluge, and already high burden of reported trafficking cases, are some key indicators that would further increase the risk of children falling prey to traffickers. Engaging students with education, is absolutely essential at this juncture, which seems to be a far cry, especially in government-run schools. While most of the students are yet to receive their books for the current academic session amidst this pandemic, the discontinuation of education would suddenly have a larger impact on the children. With the rapid spread of COVID-19 and on-going flood situation, children being trafficked is looming large.
The national data is probably depicting the tip of an iceberg, which might intensify with the present socio-economic scenario. The pandemic has led to the biggest education emergency of our lifetime. The lockdown and the subsequent flood have enforced most of the learners, barring a handful that has access to internet facilities, are out of any form of access to education. The poorest and the most marginalised children are at the highest risk of never returning to their classrooms. Many students in rural and peri-urban areas have no access to internet; most of them have never used a phone either. With a lack of parental support to help them get used to the technology, kids find it to be more confusing. Even most of the students are yet to receive their books for the current academic session amidst this pandemic; discontinuation of education would suddenly have a larger impact on the children. Moreover, many parents have lost their livelihood as a result of economic distress caused by India's protracted lockdown. Thus lack of livelihood and temporary discontinuation of education has created the situation much more vulnerable for the children in Bihar.
The NFHS 4 (2015-16) data reflects that more than 42.5% of women in the age-group of 20-24 years were married before the age of 18 years. Further segregation of data reveals that the number of child marriages in the rural areas is much higher than in the urban areas. The reasons of child marriages in the state can primarily be attributed to lack of access to higher education for girls, poverty, social and gender stereotypes and weak enforcement of law. Needless to mention these reasons would make the children, especially girls, more vulnerable towards trafficking. With the rapid spread of COVID-19, a rising level of flood water in their humble dwellings the fear of children being trafficked or being forced into exploitative situations is looming large.
At the state level, there have been initiatives like Block level child protection committee in support of child welfare committee, district child protection unit and anti-human trafficking unit are addressing victims of trafficking and their linkages with social protection schemes. Similarly, the labour resource department has increased inspection of hazardous units to rescue children engaged in labour in Bihar while the Railway Protection Force has already rescued 124 children from getting trafficked till May 2020.
All these efforts need to be accelerated amidst such turmoil, to protect a generation altogether. The government must take a lead to engage the larger civil society organizations in its efforts to safeguard the rights of the children. Thus, civil society organisations need to collaborate with Government, teachers, PRIs and community at large to ensure safety-net for children in this time of crisis. We have to act now! Young children need to be engaged with skill development schemes, so that they can sustain their family during and beyond COVID-19. Bal Raksha Bharat, is in continuous discussion with various civil society platforms like the campaign against child labour (CACL), campaign against child trafficking (CACT), to ensure child safety to prevent child marriages and preventing children from getting engaged as child labour. CSOs must coordinate with labour resource department to prevent children from being engaged in hazardous works. Engaging children into education and mainstreaming grown-up kids to skill-building training through Jeevika could garner safety to children, in the coming days to defy the social menace. The communities especially in aspirational districts must be empowered with all government support and CSOs playing the vital role of engaging the communities to deal with such crisis situations for ensuring the best interest of children.
It's high time that civil society organisations collaborate with the Government to ensure safety-net for children in this time of crisis.
Authors:
Chittapriyo Sadhu, Deputy Director, Programme Management (East)
Rafay Eajaz Hussain, General Manager, State Lead Bihar