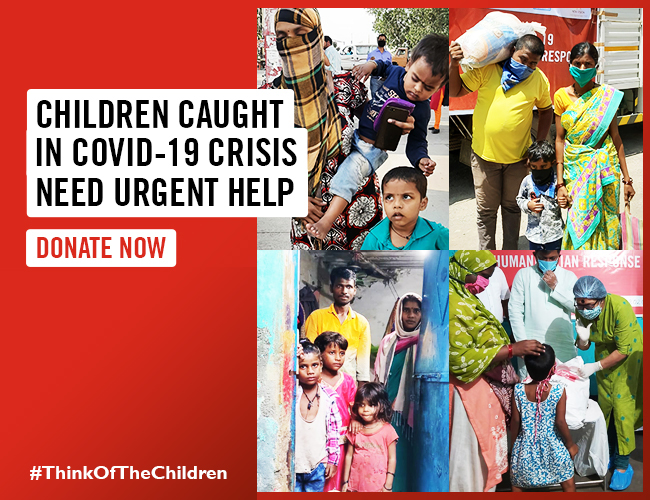 Last updated on: 18 May 2021, 5:21 PM
As India grapples with the escalating Coronavirus cases in the deadly #SecondWave of the #COVID19 pandemic, Bal Raksha Bharat's teams have been working relentlessly on the ground to ensure that the worst-affected people get life-saving medical aid, food kits, hygiene kits and psycho-social support. This time around, we are also providing life-saving medical care and assistance. Our mission is #ThinkOfTheChildren, through which we will reach one million children and their families with relief and rehabilitation support.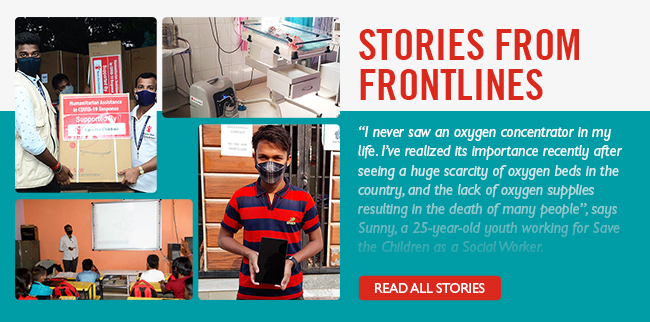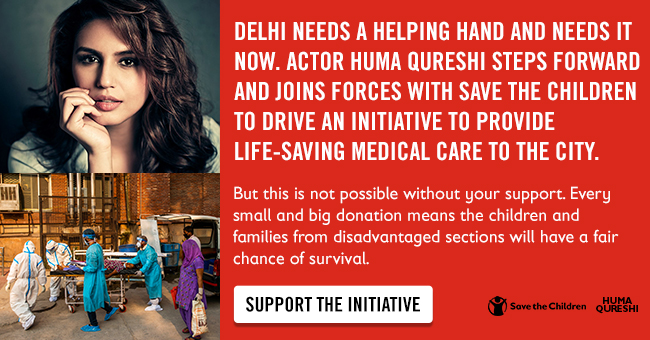 WATCH HUMA QURESHI'S APPEAL AND JOIN HER PLEDGE,
'A BREATH OF LIFE'
India has been hit by a massive tsunami of COVID-19, which has caused severe devastation and fatalities in the nation. To help the most marginalised children and communities, we are mounting a massive humanitarian relief response with an underlying aim to #ThinkOfTheChildren lives at stake. We'll be reaching out to one million children and their families (in 14 states of India) affected by the Second Wave of the pandemic and providing life-saving medical care, humanitarian aid and rehabilitation support.

Under the #ThinkOfTheChildren mission, Actor Huma Qureshi has joined hands with Bal Raksha Bharat to pledge a 'Breath of Life' for the city of her childhood, Delhi. Together, we are working to help set up a 100-bed medical facility in Delhi to provide life-saving medical care to those fighting COVID-19.
The Second Wave of COVID-19 has engulfed the country, and it poses a serious threat to the health and well-being of children. Following guidelines and protocols is the need of the hour to protect our future, our children.
Children are at Risk as the Second Wave of COVID 19 Strikes India
Fear of getting infected with Covid-19, anxiety to succumb to the virus, concern for an infected relative, and the thought of losing a loved one to this virus – this is the current state of mind for most of us who have been lucky enough to stay safe from the virus. Not only adults, children too are suffering a great deal in this second wave of the Covid-19 virus that has hit India "like a storm".
As India continues its battle against COVID-19, it is essential for everyone to enrol for the vaccine as per eligibility and continue following the COVID-19 appropriate behaviour like wearing a mask, stepping out of the house only when necessary, maintaining social distancing when out and frequent hand sanitization.
With this significant surge in the Covid cases across India, a sense of helplessness and the mental toll has affected many, but it an extremely crucial time when we cannot afford to let our guard down. We have to stay vigilant and protect ourselves and our children in this battle against COVID-19. Let's #Unite2FightCorona for a safe and immune future for ourselves and our children.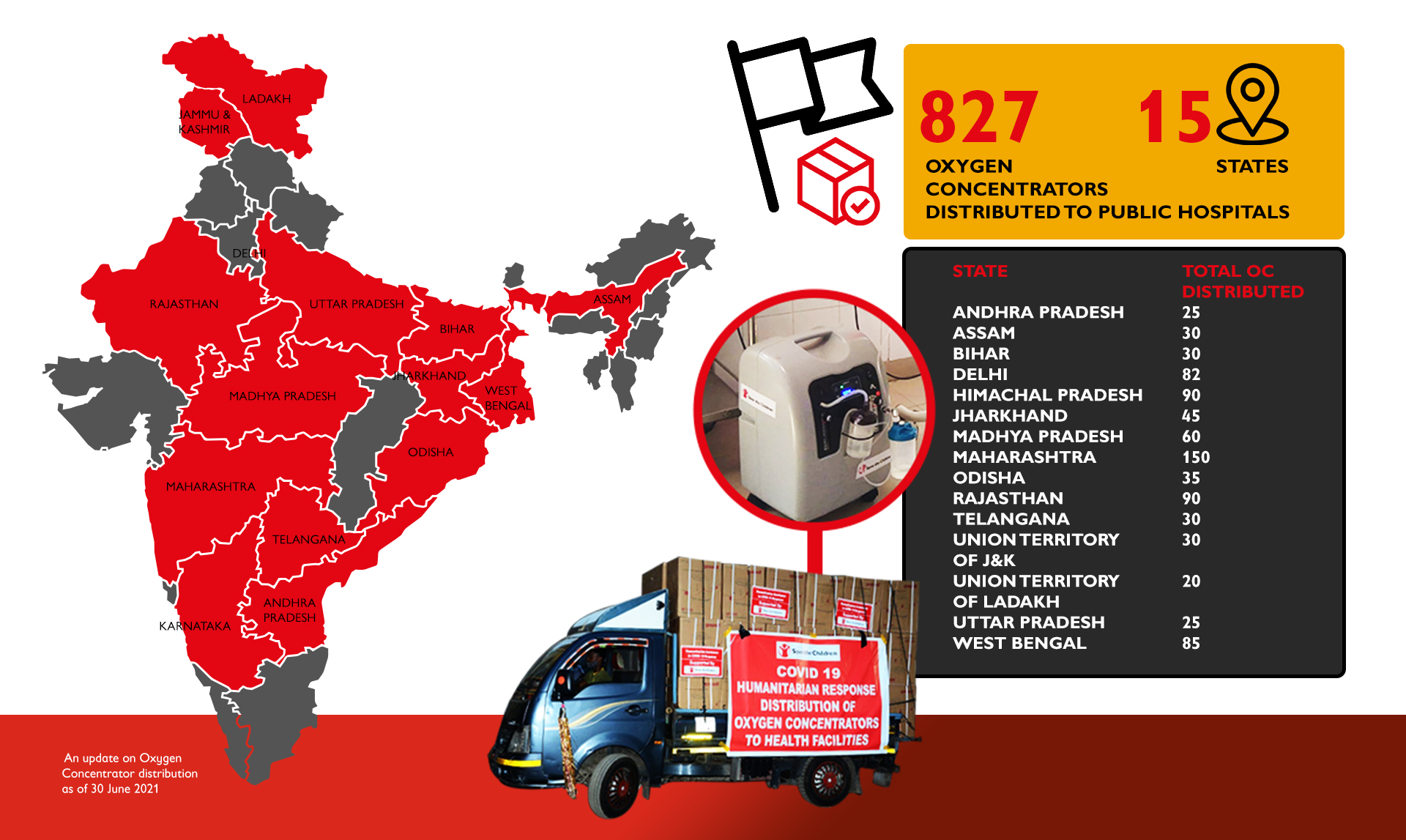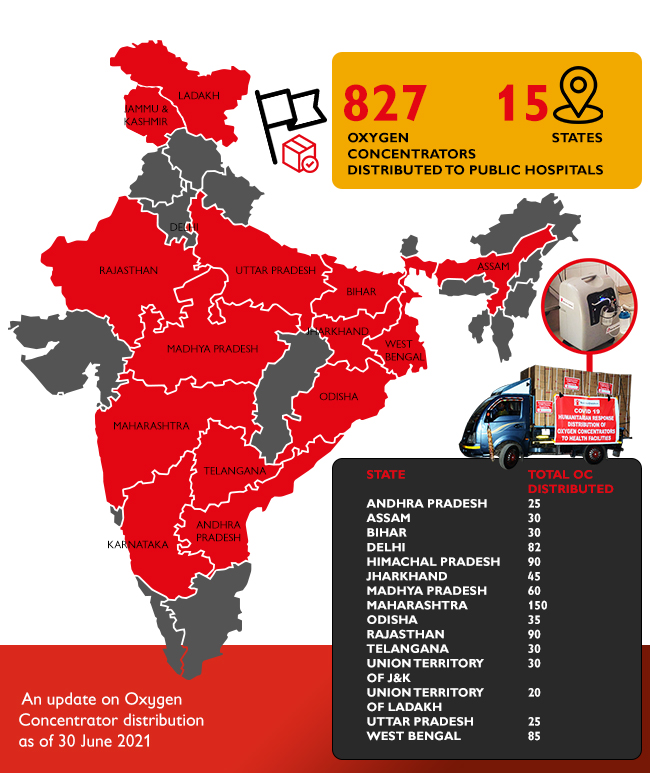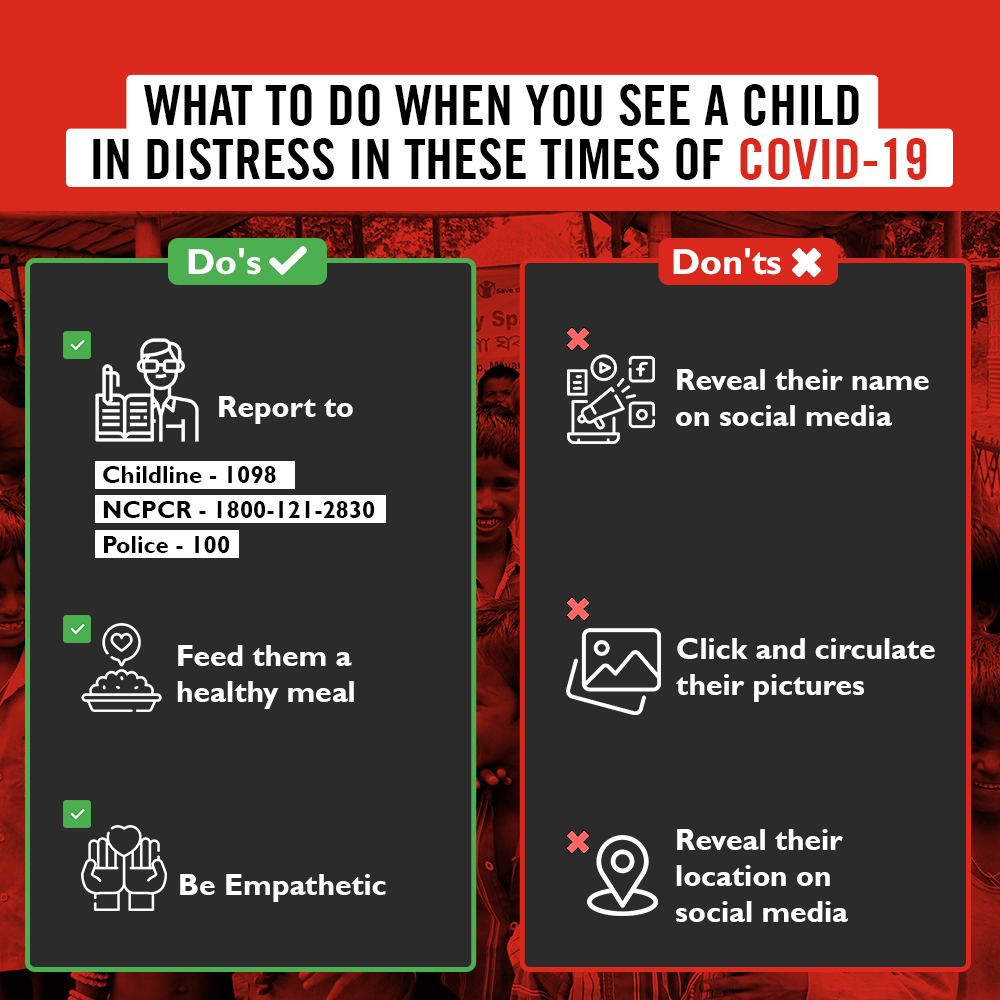 IMPORTANCE OF FOLLOWING COVID APPROPRIATE BEHAVIOUR AND GOING FOR VACCINATION
The threat of COVID-19 is far from over. It is crucial that we continue following all safety practices and demonstrate COVID Appropriate Behaviour. At the same time, vaccination is now open for all individuals above 18 years of age. It is essential and highly advised to take the vaccine at the earliest as it provides a cover of protection.