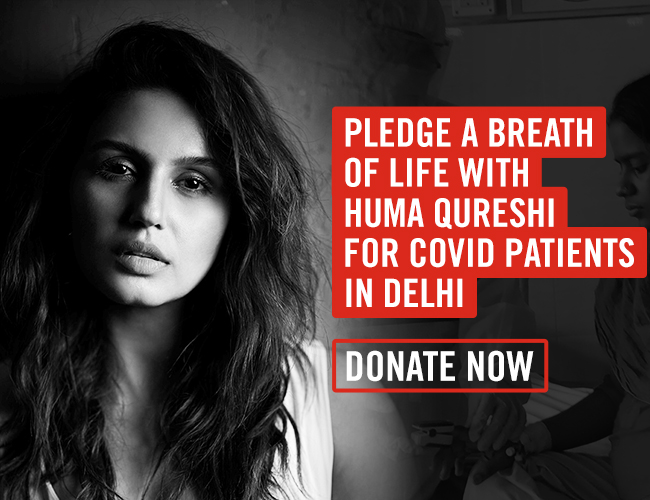 delhi needs a helping hand AND NEEDS IT NOW. actor Huma Qureshi steps forward and joins forces with Bal Raksha Bharat to DRIVE AN INITIatiVE TO PROVIDE LIFE-SAVING MEDICAL CARE TO THE CITY.
But this is not possible without your support. Every small and big donation means the children and families from disadvantaged sections will have a fair chance of survival.
WATCH HUMA QURESHI'S APPEAL AND JOIN HER PLEDGE,
'A BREATH OF LIFE'
As per the Indian Income Tax Department's rules, a donor is required to add their address and PAN number in case they wish to receive the 80G tax-exemption certificate
Donating from outside India? Please click HERE
The National Capital of Delhi has been witnessing a massive surge in COVID-19 cases. As hospitals get overwhelmed and the overall healthcare infrastructure takes a hit, residents of the city are in dire need of medical support to fight the infection. Amid such a scenario, Bal Raksha Bharat is working closely with South Delhi District Administration to help set up and operate a 100-bed medical facility in Delhi, backed with a dedicated oxygen plant, which will cater to the most disadvantaged sections of the society.
A sum of 2 crore is required to make this possible and save lives.
This initiative is a part of Bal Raksha Bharat's #ProtectAMillion mission through which we will be reaching 1 million children and their families (in 14 states of India) affected by the Second Wave of the pandemic. We will be providing life-saving medical care, humanitarian aid and rehabilitation support to the worst-hit and most vulnerable children and their families.

YOUR SUPPORT IS HELPING DELHI FIGHT COVID-19
The 'Breath of Life' Mission delivered boxes of hope, 70 Oxygen Concentrators at Tilak Nagar SDMC Hospital in New Delhi. This was a small but crucial milestone in our mission and we aim to do much more to help Delhi in its fight against Coronavirus. Keep supporting us for there's a long way ahead.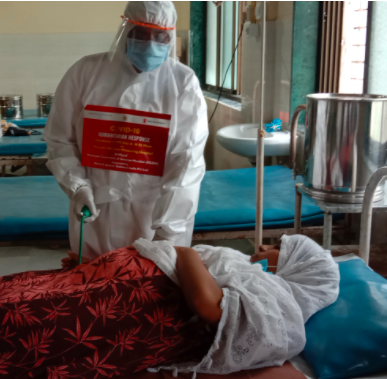 EVERY BREATH COUNTS: HOW YOUR CONTRIBUTION WILL HELP COVID-19 PATIENTS IN DELHI
Delhi has emerged as one of the most severely hit cities by the pandemic and needs our support. Huma and her friends & family have already pledged an initial contribution to help kickstart the initiative but a lot more is needed to make this happen. This medical facility will be instrumental in providing timely and robust medical care to patients in need. Any amount you donate will go towards procuring equipment, medical items and services of professionals which will be utilised to set up and operate this facility.
Here's how your support will help Delhi fight back and save lives.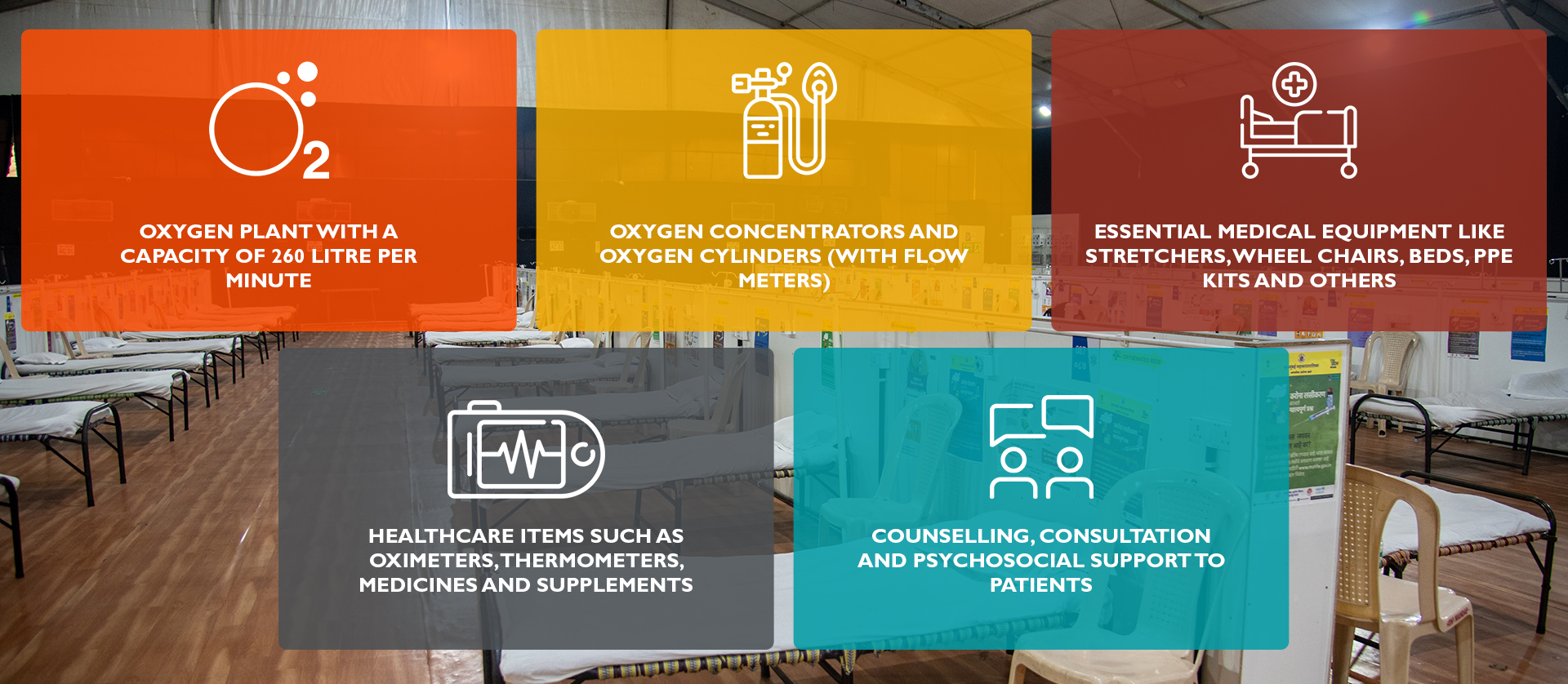 This initiative aims to provide life-saving care to patients and will help bring down the load on the healthcare systems in Delhi. It's a tough time for the city and its residents but we're all in this together, for only together are we stronger and only together we can fight back. Remember, no one's safe until we're all safe.
THIS IS AN URGENT EMERGENCY APPEAL and every bit of support counts, every shred of solidarity matters.
Please DONATE generously to help save lives.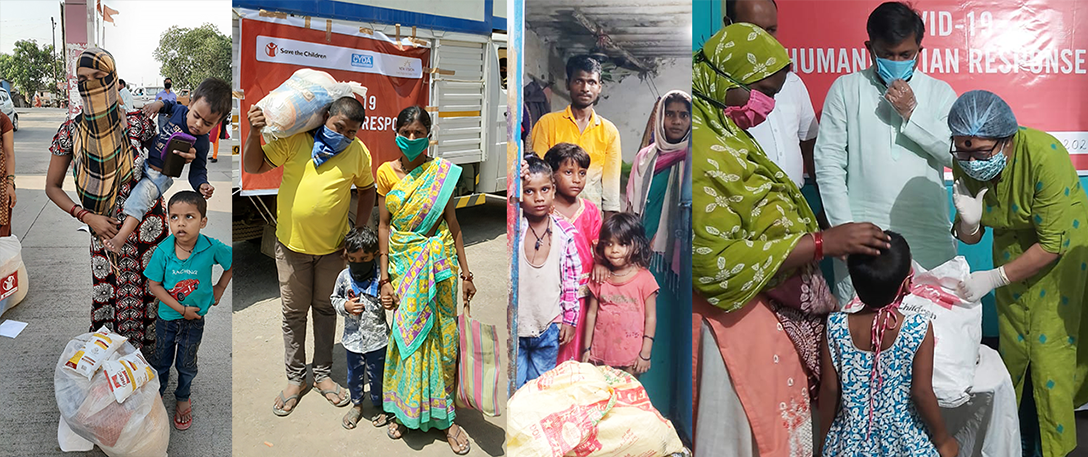 Head to www.childrenincovid.in and find about the work that Bal Raksha Bharat is doing for helping families and children affected by the Second Wave of the pandemic. We aim at reaching out to 1 million with medical care, immediate relief and rehabilitation support.
Visit www.childrenincovid.in