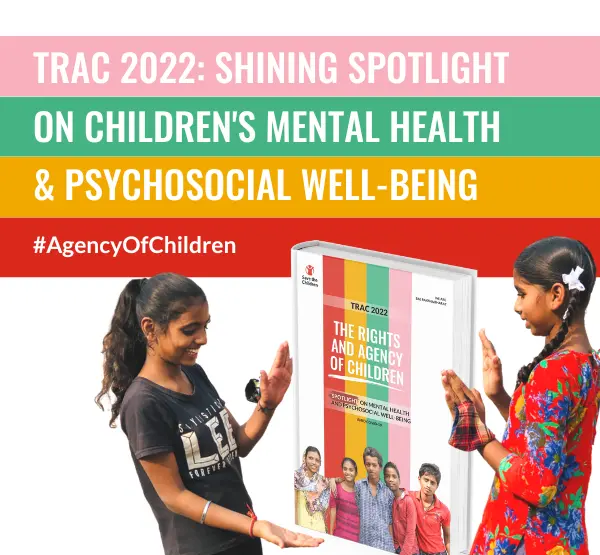 The maiden edition of Bal Raksha Bharat's (Bal Raksha Bharat) annual flagship report, TRAC 2022: The Rights and Agency of Children' will be released on National Girl Child Day, January 24th, 2023 in New Delhi. The report meticulously captures children's voices on their rights, focussing on the aspects of their protection, survival, participation and development.
This year's TRAC Report revolves around 'Mental Health and Psychosocial Wellbeing of Children' amid COVID-19. This constitutes our earnest attempt to complement the Government of India's recent push to accentuate the coverage of mental health services in the country. The report vividly narrates stories on the agency of children, furthers good practices and proposes innovative solutions to address the pressing problems of children.
Please submit your details below to download a free copy of the report.