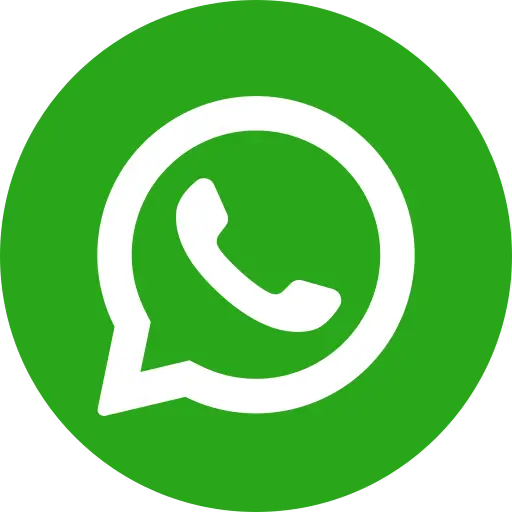 PRESS RELEASE
New Delhi, 5 June: Communities across the globe are experiencing the effects of extreme weather events and unpredictable variations in seasonal weather, with poor communities, women, children and the marginalised groups disproportionately affected by the impacts. In a bid to raise awareness on the need for a child-centered approach to Disaster Risk Reduction (DRR), Bal Raksha Bharat reiterates for stronger commitment from governments, donors and agencies to take appropriate steps to protect children and utilise their energy and knowledge to engage in DRR and climate change adaptation.
Recalling the Children's Charter developed by The Children in a Changing Climate (CCC) coalition, a partnership of five leading child-centered development and humanitarian organisations: Bal Raksha Bharat, ChildFund Alliance, Plan International, UNICEF and World Vision International, and a need to revisit it in the present circumstance, Bidisha Pillai, CEO Bal Raksha Bharat said, "We are witnessing an unprecedented time as a lived collective experience. Our resilience as individuals, organisations, communities and most importantly of children are being challenged continuously demanding new solutions and creative thinking. In the ongoing situation, as we approach development, climate & disaster risk and preparedness, response and recovery and resilience as a continuum, it is important that we rethink what children globally think and want for a secure future. The perspectives of children within the field of climate change adaptation have remained largely under represented and children's needs, voices and capacities can and should be integrated across adaptation efforts as this leads to the establishment of longer-term and more robust community and institutional frameworks."
The Children's Charter for Disaster Risk Reduction (DRR) was developed in 2011 through consultations with more than 600 children in 21 countries in Africa, Asia and Latin America.[1] Children were asked about the impacts of disasters on their lives, the networks that exist in their communities to tackle disasters and their priorities for DRR going forward.
The charter presents five points selected based on the priorities identified by children themselves:
1.) Schools must be safe and education must not be interrupted: Education was the most commonly occurring theme and prioritised by all children during the consultations. They also want their learning materials to be protected and for safe play areas to be identified before a disaster so they can continue as normal a life as possible. If safe play areas are not identified before a disaster, children report that their movement is restricted and they end up either staying in their homes or playing in unsafe environments.
2.) Child protection must be a priority before, during and after a disaster: The consultations raised a number of child protection issues which deeply affect children's security and sense of wellbeing. Children want protection from harmful behaviours and practices and state that after a disaster, especially if they are forced to move away from their homes as a result, they feel insecure, at risk and unsafe. Children also report increased child-trafficking, child labour and dropping out of school as a result of disasters. Clearly, children's psycho-social well-being as well as their physical security is being routinely affected by disasters, and the 'normal channels' are insufficient to protect children.
3.) Children have the right to participate and to access the information they need: Children are ready and willing to participate in measures to tackle disaster risks and climate change – they want to help disseminate key messages and protect their communities as well as themselves. Whilst some children acknowledge that measures are been taken to disseminate awareness and information through the radio, village gatherings and school visits, the majority of children feel completely cut off from any information regarding disasters. Children expect and are asking for help to raise their awareness and level of preparedness.
4.) Community infrastructure must be safe, and relief and reconstruction must help reduce future risk: Children also report that in times of disaster, a range of services are cut off and reconstruction efforts are often insufficient in bringing them back to a reasonable standard. Children have a strong awareness of the need to clean up and care for the environment and the way in which unsafe and dirty environments are impacting them. Finally, they understand safeguarding livelihoods will help them remain children.
They also identified the need to maintain access through improved roads and bridges as when these are damaged and not repaired, children are unable to travel safely to school and are often forced to stay at home.
5.) Disaster Risk Reduction must reach the most vulnerable people: Children recognise that people are affected differently by disasters. They felt that some people are more vulnerable than others and require special attention; yet such groups are often ignored and isolated.
With 68 percent of India's land prone to drought, 60 percent to earthquakes, 12 percent to floods and 8 percent to cyclones, India is one of the most disaster prone countries in the world, affecting overall 85 percent of Indian land and more than 50 million people.  Disasters have the biggest impact on the poorest communities and the most vulnerable people. Children under 18 belongs to the most vulnerable group. In most disasters, more than half of those who are affected or die are children. Children who experience a disaster are vulnerable to a host of distressing situations including lack of adequate nutrition, higher risk for abuse and neglect, displacement and psychological distress.
Climate change, environmental degradation, population growth, increased urbanization, unsustainable development in hazard-prone areas, risky technologies, and growing social and economic inequalities have all contributed to a dramatic increase in the impact of disaster events. Communities can be prepared and made more resilient to these events, and their impacts can be mitigated and moderated through appropriately designed interventions and awareness about risks.
About Bal Raksha Bharat
Bal Raksha Bharat works across 20 states of India and in 120 countries, on issues related to education, health, protection and humanitarian/DRR needs of children, especially for those who are the most deprived and marginalized. Bal Raksha Bharat's association with India is more than 80 years old.
Visit www.savethechildren.in for more information.
For all media queries, please contact:
Geeta Lama Geeta.lama@savethechildren.in or +91 7708655058
[1] The consultations were conducted: by Bal Raksha Bharat in Cambodia, China, Dominican Republic, East Timor, Ethiopia, India, Laos, Mozambique, Philippines and Vanuatu; by World Vision in Bangladesh, Brazil, Ethiopia, Ghana, Kenya, Lebanon, Lesotho, Mexico, Nicaragua, Philippines, Tanzania and Vietnam; and by Plan in Indonesia