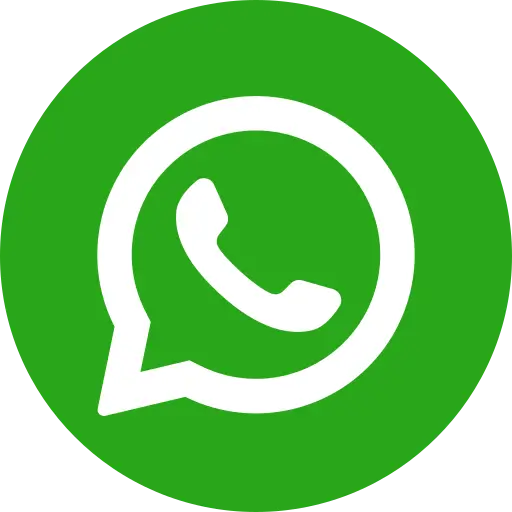 For the last 28 years, 52-year-old Manjushree Pradhan has been serving her community in Odisha as a dedicated Anganwadi Worker. She knows every person in her village and plays a crucial role in promoting children's growth and development. She is an agent of social change, mobilising community support for better care of young children.
The village where Manjushree works has a population of over 2,000, including children. Most of the villagers are day labourers under the National Rural Employment Guarantee Scheme (NREGS). The scheme provides the enhancement of livelihood security for the households in rural areas of the state by providing 100 days of guaranteed wage employment in every financial year to every household whose adult members volunteer to do unskilled manual work. However, everything came to a halt due to the COVID-19 lockdown.
During the Covid-19 pandemic, Manjushree reached out to every household in her village to ensure that the villagers follow preventive measures. She wanted to save her village from the deadly virus. This year in mid-April, Kanika*, a 26-year -old woman from this village, was 8-month pregnant. An ASHA (Accredited Social Health Activist) Worker conducted Kanika's health check-up and found that her haemoglobin level was less than 6 grams per decilitre (g/dL) which means it was alarmingly low since average haemoglobin level is 12 grams per decilitre (g/dL) and above.
Looking at her health status, Kanika was immediately referred to the nearest Primary Health Centre (PHC), which was 40 kilometre away from the village. She could not travel there as her husband could not afford the travelling cost. Kanika had never been to school and her husband, Ram* (30), a daily-wager had studied tilll 5th grade. The family had no income as no jobs were available due to the lockdown.
The next day Manjushree learnt about Kanika's inability to go for her check-up. Understanding the situation's urgency, both Manjushree and ASHA worker helped Kanika financially and accompanied her to the PHC. After Kanika's check-up, the doctor asked her for a Covid-19 test and she was turned out positive. The doctor suggested immediate hospitalisation, but Kanika's husband didn't have enough money, and they were not prepared for the hospitalisation and they returned home.
Manjushree took responsibility for Kanika and asked her to isolate herself from her husband and family. At the same time, she urged Kanika's husband to arrange money for the earliest hospitalisation. After two days, Kanika's condition worsened, she was completely bedridden and started having breathing problem. Manjushree had no choice but to call Kanika's mother and urgently asked them to arrange money for hospitalisation.
An ambulance was needed for Kanika to travel. Looking at her condition, Manjushree called her Block-level programme officer, who managed to get an ambulance free of cost. She was taken to the nearest Diistrict level hospital, where she got admitted on 1st May. Due to Kanika's Covid-19 positive status, she was asked to go for C-section on an emergency basis.
On 2nd May, Kanika delivered her baby boy. The child was healthy and his weight was 2.9 kilogram. Mother and child were separated right after the delivery. The child was kept in ICU and was fed mother's milk via feeding bottle. There was no direct contact of the mother with the child for 14 days. After 14 days of gruelling ordeal, Kanika's COVID test was performed again, which came out to be negative. Manjushree brought the mother and child back to her village with utmost care and safety.
But a nightmare awaited Manjushree back in the village as the village folk did not appreciate her helping a COVID positive pregnant woman as they were afraid of spreading of infection in the village. The entire village stood against her and abused her for the first time in her service life.
"The same people who respected me so much for my work abused me. However, it didn't deter me from what my conscience asked me to do. It was about two lives, and, in my profession, we respect pregnant women more than any other individual we provide service to. I had to be with Kanika, no matter what", said Manjushree.
"My son Manas (28) stood by me and gave me the courage to fight with the situation. When I look back, I feel my source of energy was my family. In the end, both the mother and child are safe and that's what really mattered to me", she added.
"I was almost dying, and I had no hope to live. But, it was the Anganwadi Didi (Manjushree) who didn't give up on me. She is like my second mother. I don't have any words for her contribution to giving us a new life. My child is safe and healthy because of Anganwadi Didi", says a grateful Kanika.
Bal Raksha Bharat has been working with 250 Anganwadi workers in the villages of Odisha and training them to take up issues of early childhood care and education. At the same time, we also orient them to deal with any health crisis. Bal Raksha Bharat team is in constant touch with Manjushree to ensure the right information reaches her.
Bal Raksha Bharat is working with 245 Anganwadi Centres in rural parts of Odisha to improve the home-based learning environment for children of up to 6 years of age. As part of the project, Bal Raksha Bharat also works with ASHA workers in the same areas to provide information on health and nutrition. In addition, Bal Raksha Bharat is disseminating COVID-19 preventive messages to pregnant and newborn mothers.
*Name changed to protect identity
Children at the Centre of COVID's Second Surge – Help #ProtectAMillion
As the Coronavirus tsunami sweeps cities and towns across India, the vulnerable children who already grappled with issues like lack of education and healthcare, compromised safety and abuse, are at a high risk of suffering even more. The pandemic threatens to reverse the gains made for children and jeopardizes their future gravely.
Bal Raksha Bharat is geared up to respond to this unprecedented emergency and will be reaching 1 million children and their communities. Our response will cover providing Oxygen Support, COVID Care Kits, Hygiene Kits, Food Baskets, Education Support, Livelihood Support and Psycho-social Counselling. We cannot do this alone. Help us reach those in real need by making a contribution DONATE NOW.