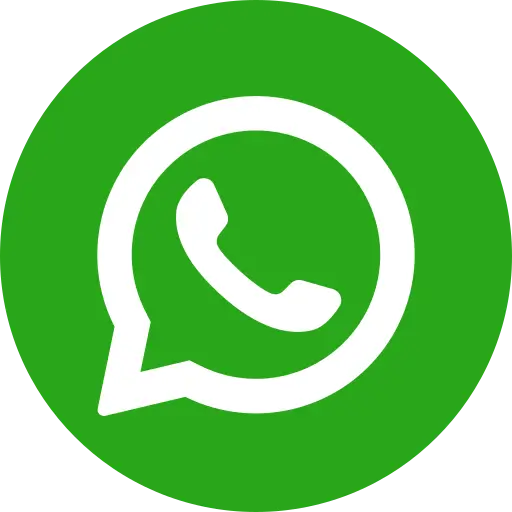 – The project supports implementation of newly announced National Pneumonia guidelines by MoHFW
– It will develop tools for prevention, diagnosis and management of Pneumonia
19th November, New Delhi: Philips India, Philips Foundation (the platform of societal activities of Royal Philips) and Bal Raksha Bharat, India  have joined hands to develop and prove low-cost innovative approaches for prevention, diagnosis and management of Childhood Pneumonia. Supporting the implementation of newly announced National Pneumonia guidelines, this is also in tune with India's goal of Integrated Action Plan for Pneumonia and Diarrhoea (IAPPD). With ten years left to deliver on the Sustainable Development Goals (SDGs) – and five years of the Global Action Plan for Pneumonia and Diarrhoea (GAPPD) targets to reduce Pneumonia deaths to less than 3 per 1000 births.
The two-year pilot titled 'Project VISHWAS (Breath of Hope)' is set to bring high-quality pneumonia care to approximately 90,000 under-five children across 45 urban wards in Rajasthan, and two rural blocks in Uttar Pradesh – two of the five worst-affected states through –
M-health (mobile application based) technology for scale towards increased community awareness of Pneumonia and improved care seeking behavior
A point care diagnostic tool for early diagnosis of childhood Pneumonia (respiratory rate counting based) that can be used by frontline health workers for improved case detection, management and reporting at community and hospitals, for agility
Capacity building of frontline health workers, ASHAs and ANMs through training and skill enhancement initiatives
Enhanced government commitments and resources through evidence -based advocacy for tackling pneumonia
Speaking on the collaboration, Daniel Mazon, Vice Chairman and Managing Director, Philips Indian Subcontinent said, "As a leading health technology company, Philips' mission is to improve peoples' lives through meaningful innovations. Philips is committed to supporting the reduction of cases of pneumonia in children under five years through this collaboration with Bal Raksha Bharat for awareness and on-ground activation."
Bidisha Pillai, CEO, Bal Raksha Bharat India, added– "We are thrilled that a transformational partnership of this scale provides us with an ideal opportunity to address Bal Raksha Bharat's global breakthrough (2030) -'No child dies before his/her 5th birthday due to a preventable cause' – by reaching 90,000+ most marginalized children with appropriate care for pneumonia. We hope this co-creation model inspires other collaborators and sets fresh standards for private-civil society partnerships towards jointly addressing social challenges at a global scale."
The M-HEALTH BASED app for Social and Behaviour Change Communication (SBCC) is being developed in the target locations by ZMQ – a leading social enterprise, based on formative assessments and in consultations with the community. The focus will be on providing access to the community to drive social change. The newly created app will be open source so can be scaled quickly and easily.
This partnership, unlike other CSR initiatives, focusses on collaboratively designing a systemic change model that integrates point of care, early detection and mobile health technology, with transformative behavior change communication solutions on childhood Pneumonia. The programme resonates with Prime Minister Modi's clarion call for building transformational partnerships towards setting global benchmarks for quality management of childhood pneumonia in India (at the Partnership for Maternal Newborn and Child Health (PMNCH) Partners' Summit held in November 2018).
Globally, 802,000 children under the age of five died from pneumonia in 2018, with 127,000 deaths reported from India alone – a staggering one child every four minutes. Childhood Pneumonia is the largest contributor to under-5 deaths in India. With the absence of awareness on the disease and accessible quality treatments at both community and public health facility level, the most disadvantaged children are the worst affected. The collaboration will condense learnings and best-practices from the programme towards building an evidence-backed case for reducing Childhood Pneumonia in India on the merit of 'shared value partnership'.
For further information, please contact:
Bal Raksha Bharat India
Geeta Lama | 7708655058 | geeta.lama@balrakshabharat.org
About Bal Raksha Bharat
Save the Children is a leading, international child rights non-profit, with a presence across 116 countries. Founded in 1919 by Eglantyne Jebb in UK, SC since inception is dedicated to reaching out to the most vulnerable and marginalised children, ensuring they survive, learn and are protected. Today, it is India's leading independent child rights not for profit working across 11 states. Started in 2008 in India, and registered as 'Bal Raksha Bharat', SC  has changed the lives of more than 10+ million children in India till date.
About Royal Philips
Royal Philips (NYSE: PHG, AEX: PHIA) is a leading health technology company focused on improving people's health and enabling better outcomes across the health continuum from healthy living and prevention, to diagnosis, treatment and home care. Philips leverages advanced technology and deep clinical and consumer insights to deliver integrated solutions. Headquartered in the Netherlands, the company is a leader in diagnostic imaging, image-guided therapy, patient monitoring and health informatics, as well as in consumer health and home care. Philips' health technology portfolio generated 2018 sales of EUR 18.1 billion and employs approximately 80,000 employees with sales and services in more than 100 countries. News about Philips can be found at http://www.philips.com/newscenter.
About The Philips Foundation
The Philips Foundation is a registered charity that was established in July 2014 as the central platform for Philips' CSR activities. Reflecting our commitment to United Nations Sustainable Development Goals 3 (Ensure healthy lives and promote well-being for all at all ages) and 17 (Revitalize the global partnership for sustainable development), the mission of the Foundation is to reduce healthcare inequality by providing access to quality healthcare for disadvantaged communities. We do this by deploying Philips' expertise, innovative products and solutions, by collaborating with key partners around the world and by providing financial support for collaborative activities. More information on the Philips Foundation can be found at https://www.philips-foundation.com
About ZMQ
ZMQ is a leading 'Technology for Development' social enterprise which identifies critical social problems of poor and rural communities; develops technology-linked solutions; strengthens last mile health system by provisioning timely information and communication to unreached communities; and connects them with life-saving products and services. As a pioneer in digital transformation, ZMQ has 20 years of experience in working with rural and marginalized communities and have brought in a substantial system change in addressing various critical social issues using digital technologies. More information on ZMQ can be found at http://www.ZMQDev.org.
Show your support for the work we do for empowering India's children. It keeps us going.
Also Read:
A Charter of Demands to Secure the Rights of Every Last Child
Bal Raksha Bharat Provides an Identity to 2 Lakh Street Children