The right approach through innovation ensures that welfare services are available to all children without any discrimination. Any issue that causes a child rights violation is an indication of deep-seated problems within the foundations and fabric of our society. We, at Bal Raksha Bharat, identify these issues and work with children, families, communities and government stakeholders to devise robust solutions to alleviate the impact of these problems that challenge the well-being of underprivileged children.
Bal Raksha Bharat was founded on the belief that every child is brimming with potential and all they need are the right opportunities and environment. This is exactly what we aim to do through the Innovation approach by planning and implementing programmes that ensure and sustain children's overall growth and development. We employe new-age learning and approach and modern technology to come with solutions which address the most pertinent issues of children.
Process of BUILDING Innovation
Slide 5

Applied on high burden states in India, Theory of Change is an integrated approach to understand 'how investing in adolescents and simultaneously enabling an ecosystem' impacts the lives of these young adults. The project generates evidence at a global level aimed to improve and impact their wellbeing and life chances.
Slide 5

Working together in partnership with multiple stakeholders, we aim to reach more young people and achieve results at the beneficiary, community, government, and national levels using a range of tools and innovations whilst strengthening the civil society, and promoting high-end and cost-effective strategies.
Slide 5
Expert Inputs & Technical Support

While programmes are drafted, valuable inputs from thematic and technical experts of Bal Raksha Bharat (Child Protection, Education, Health & Nutrition, Poverty & Inclusion and Resilience streams), Quality & Learning, and State implementation team members, along with Bal Raksha Bharat's senior leadership are factored in.
Slide 5
Global and Local Partnerships

This helps bring a large-scale impact and/or bolster our outreach and resolution.
Slide 5
Rigorous Testing & Integrated Approach

As a thumb rule for all our programmes, the Innovation Approach is always rigorously tested by implementing various processes, and at the same time collecting evidence from the field. The application of the evidence helps in better understanding the outcome of the approach.
Slide 5

The programmes make provisions based on the outcome (taking Sexual and Reproductive Health and Rights, Health & Nutrition, Child Protection, Education, Financial Literacy and Livelihood into consideration) and to ensure children and community-level participation and learning.
Slide 5
Vulnerability Assessment & Participatory Approach

Vulnerability Assessment using the Participatory Approach to ascertain the common child protection issues and practices that cause harm and abuse to children. This also helps in identifying vulnerable households.
Slide 5
Creation of Child Protection Mechanism

The Innovation Approach focuses on strengthening structures and mechanisms around child protection, which is one of the key strategies for Bal Raksha Bharat under its 2019-21 strategic outlay.
Slide 5
Improving Delivery of Community Services

Improvement of the delivery of community-based services related to childhood vaccination, improvement of the supply chain and logistics of commodities such as Oral Rehydration Solution and zinc, promotion of positive behavioural changes related to infants and child feeding practices, improvement in access to water and sanitation service along with personal hygiene, and creation of effective partnerships for meeting the goal with an improved acceptance by families and communities.
Slide 5
Imbibing Accountability and Local Ownership

Community scorecard is an ongoing participatory tool for assessment, planning, monitoring and evaluation of services. The community grades the quality of various services provided to them by the government, which is then also analysed by service providers.
Slide 5
Use of Child-centric Health Strategies

Information and communications technology-based modules are used by frontline workers to introduce and propagate usage of low-cost packages of ORS and zinc. Numerous community platforms, outreach sessions and health facilities were established to provide clean safe drinking water.
Slide 5
Contextualised Social and Behaviour Change Communication strategies and tools

Formative research is conducted to assess prevalent behaviour in different states and the evidence is used to design, create, implement, monitor, and evaluate the impact of the evidence-based interventions, focusing on social norms, cultural beliefs, and attitudes in managing issues at the community level.
Innovations bringing Impact at Scale
Here are a few images that speak volumes of our achievements.
This has only been possible because of our donors' support.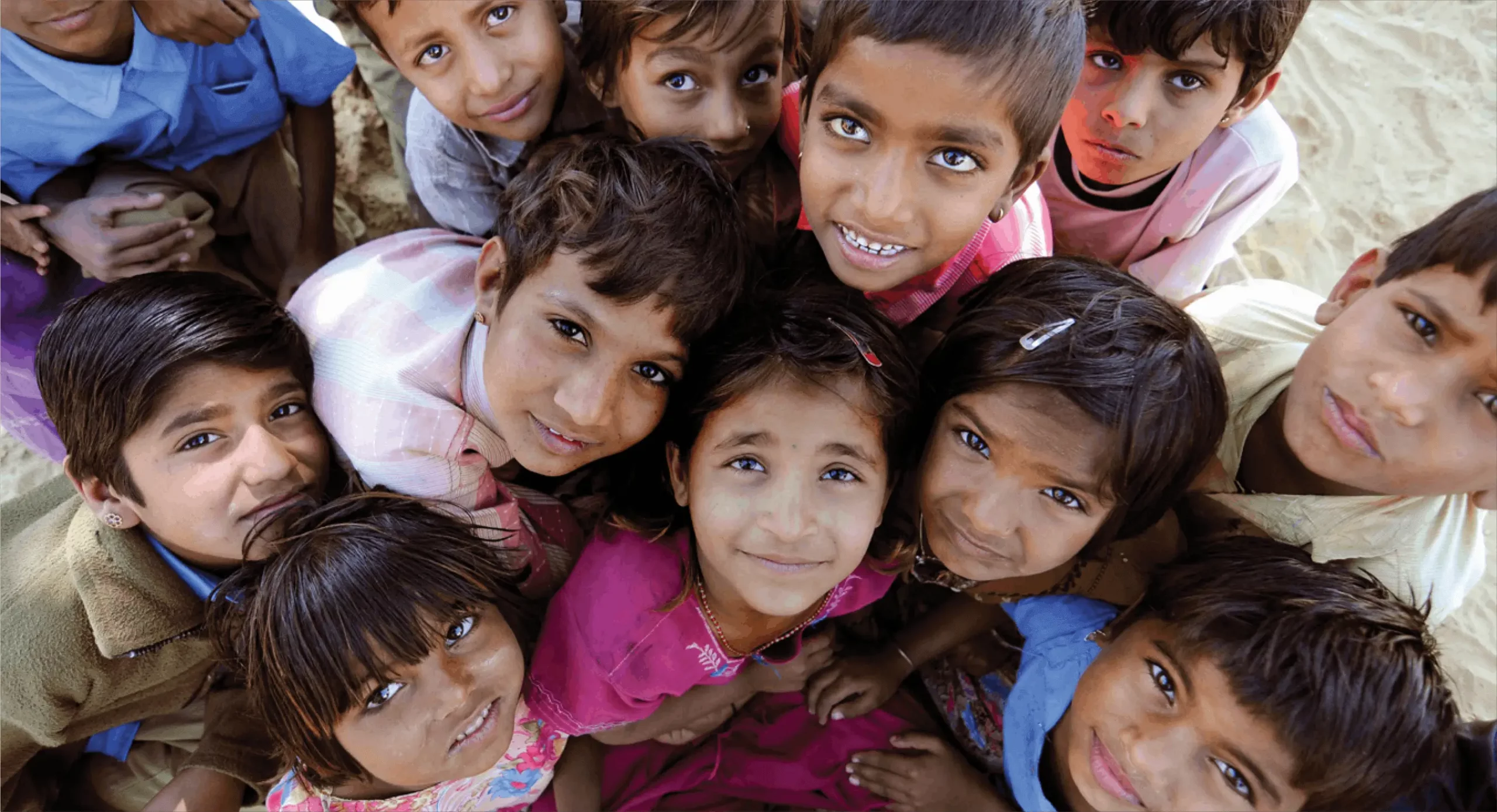 EDUCATION
Placed Community Cadre for Protecting Children within their own families and communities, which lead to lesser vulnerability among children. This ensured that State Governments recognise the value and encourage wider use of this model.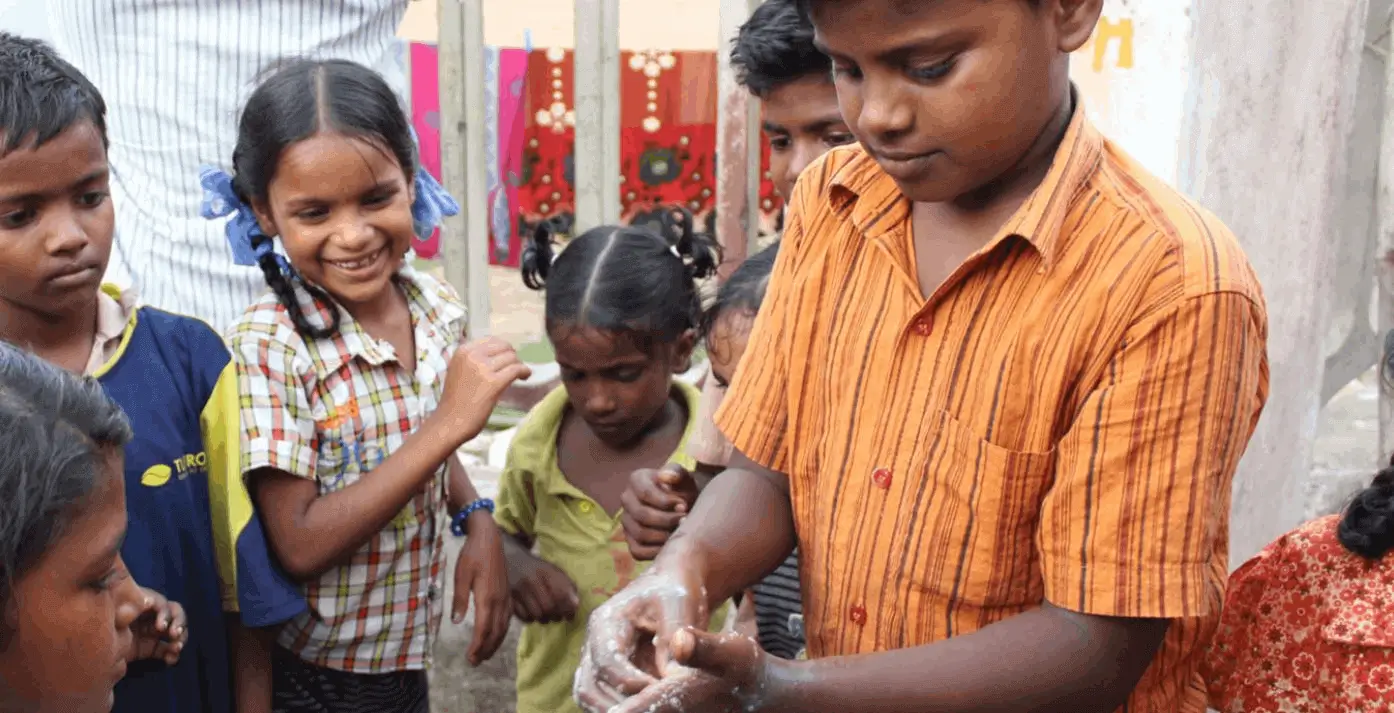 EDUCATION
Integrated WHO and UNICEF 7 – point plan for Diarrhea Control and Prevention, which led to 52.7% reduction in diarrhea cases in project areas in 3 years and helped the aversion of over 12,000 diarrhea cases amongst children under 5 years.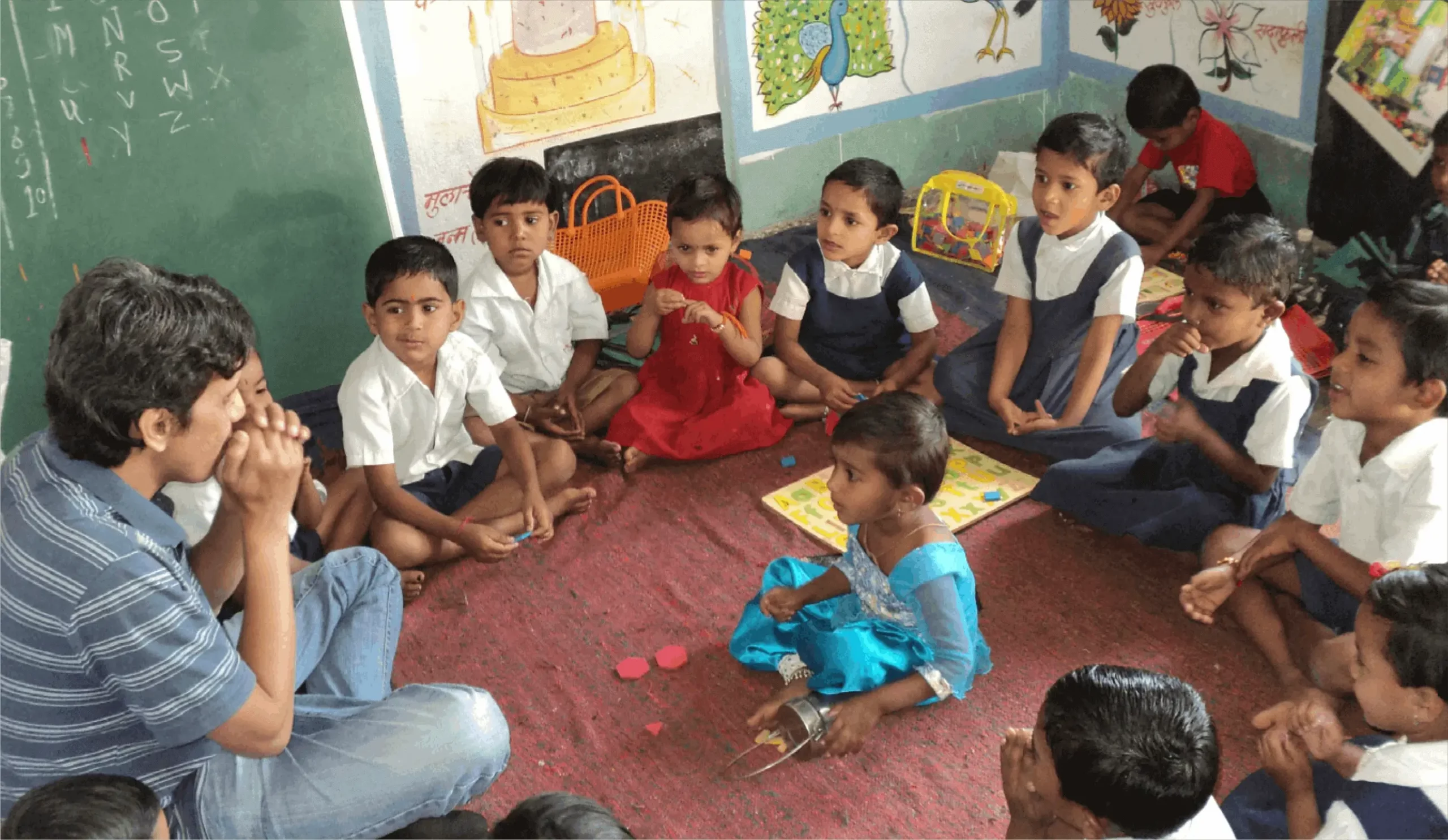 EMERGENCIES
Launched Multi-Purpose Resource Centres for Children, which enables child-friendly and child-sensitive processes for children in conflict with law and children in need of care and protection. It also facilitates coordination amongst essential stakeholders and enables early closure of a case. This model has been officially adopted by and implemented in Tamil Nadu.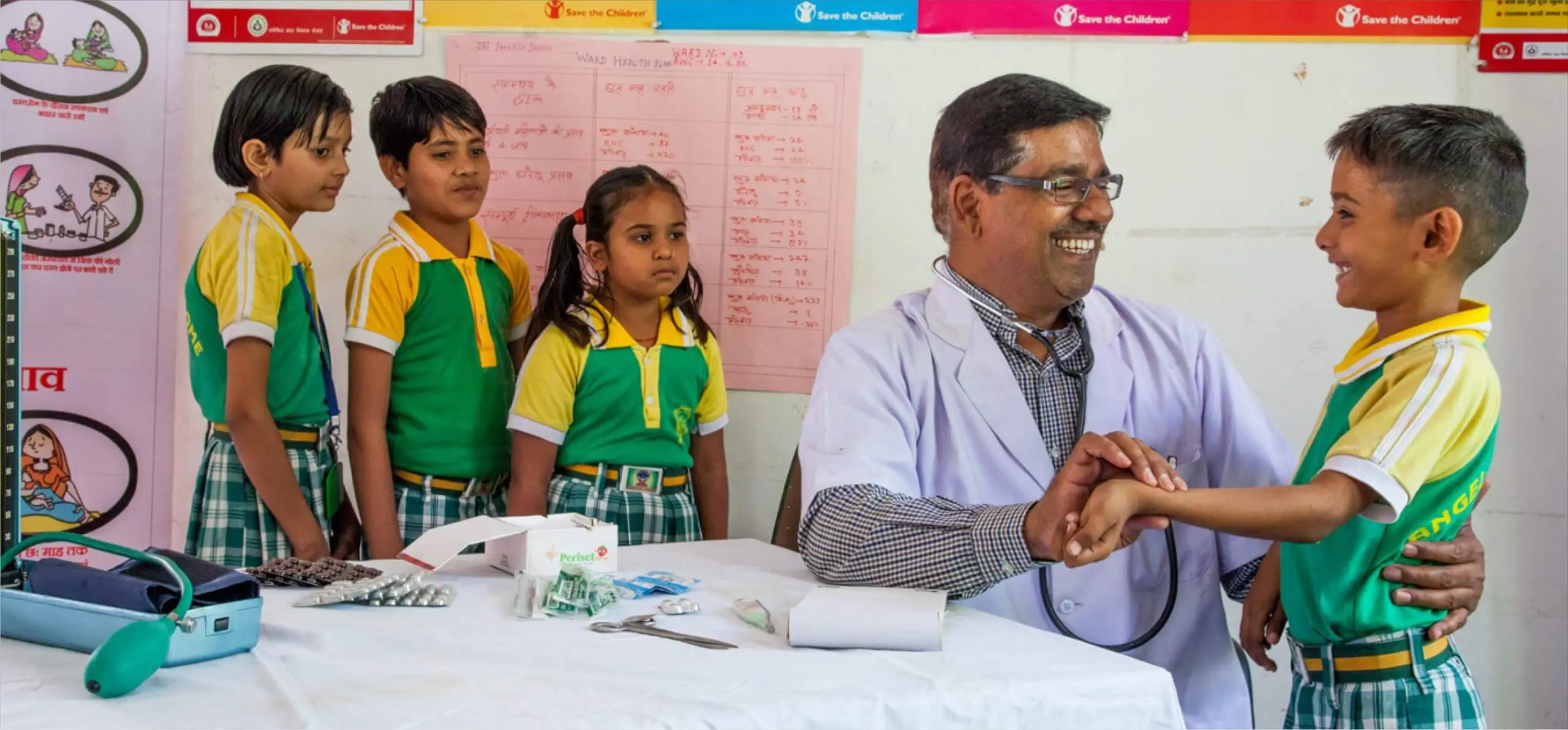 EMERGENCIES
Identified, nurtured, groomed, and developed the capacity of Child Champions, enabling them to bring about a change in their community and also fight for Child Rights.
RECENT INNOVATIONS
Started competency-based training for the Child Protection workforce in Jharkhand, Rajasthan, and West Bengal using virtual mediums
Developed Gulmohar – An Early Childhood Development (ECD) Curriculum Framework to strengthen ELM@HOME and also developed a response to a disaster situation that consists of easy-to-follow audio-visual aids using household items
Project-based Youth and Child Champions have taken a community-level lead in response to COVID-19 response by mobilising and supporting distributions
Initiated the mask-making process, according to guidelines provided by the government, in multiple project locations from Bihar to Rajasthan. Till date, almost 8,000 packs of the mask have been made for distribution
Brought Shiksha Baithak to the virtual platform aiming to support the teacher's professional development and learning among children
Developed Standard Operating Procedure for Adolescent and Youth Skilling Programme and Policy Brief on Improving Skill Building for Marginalised Adolescents and Youth in India