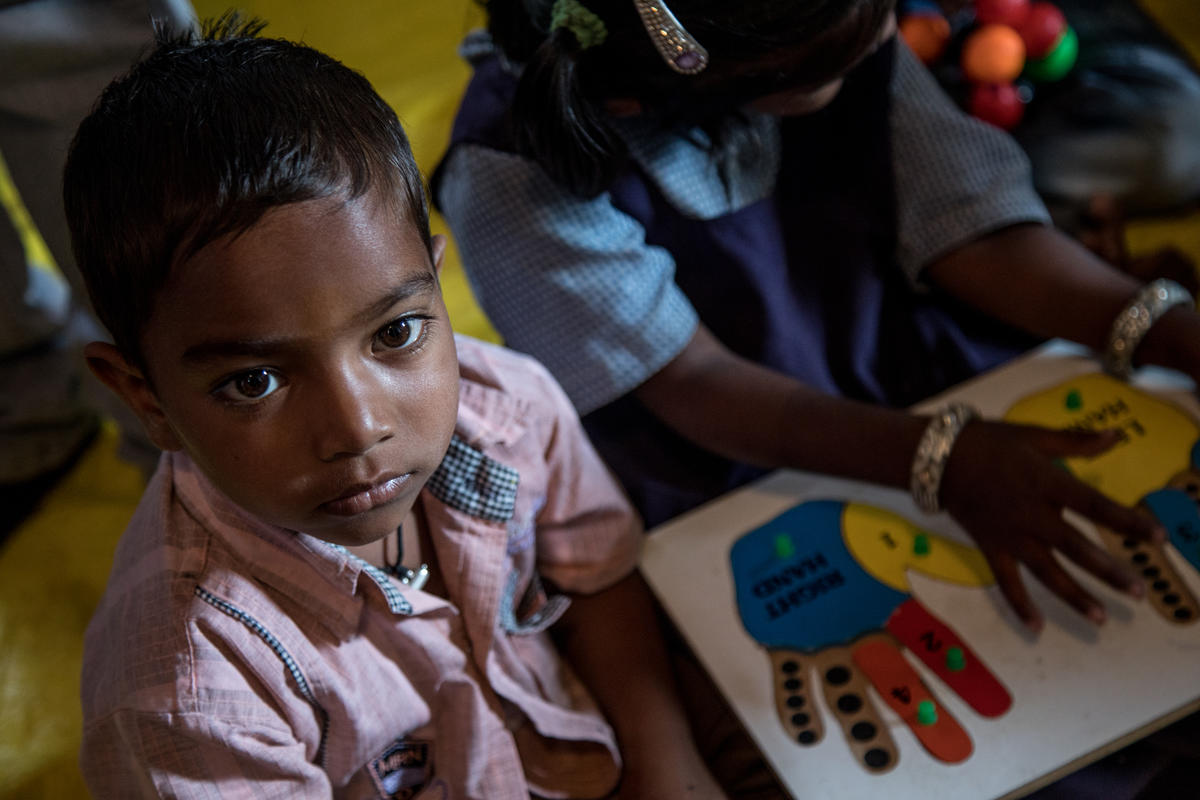 All of Bal Raksha Bharat's Programmes, Initiatives, and Activities are funded through Donations.
As per the Indian Income Tax Department's rules, a donor is required to add their address and PAN number in case they wish to receive the 80G tax-exemption certificate
Karthik's family struggled to arrange two-square meals a day. All of his educational funds were utilized to combat hunger his family faced due to losing their livelihood due to COVID-induced lockdowns. This shattered his hopes and dreams.
"I don't remember when was the last time we enjoyed three nutritious meals in a day. We relish leftover rice form dinner as breakfast. We skip afternoon lunch, and I cook one meal a day that serves us for dinner and breakfast. As a mother, it hurt me every day for not being able to provide nutritious meals and education to my child".
– Jayashree, Karthik's mother.
Come, #ThinkOfTheChildren and help support and save children like Karthik today. Your donation will support our programmes that ensure health and nutrition, education and protection for underprivileged children across India.