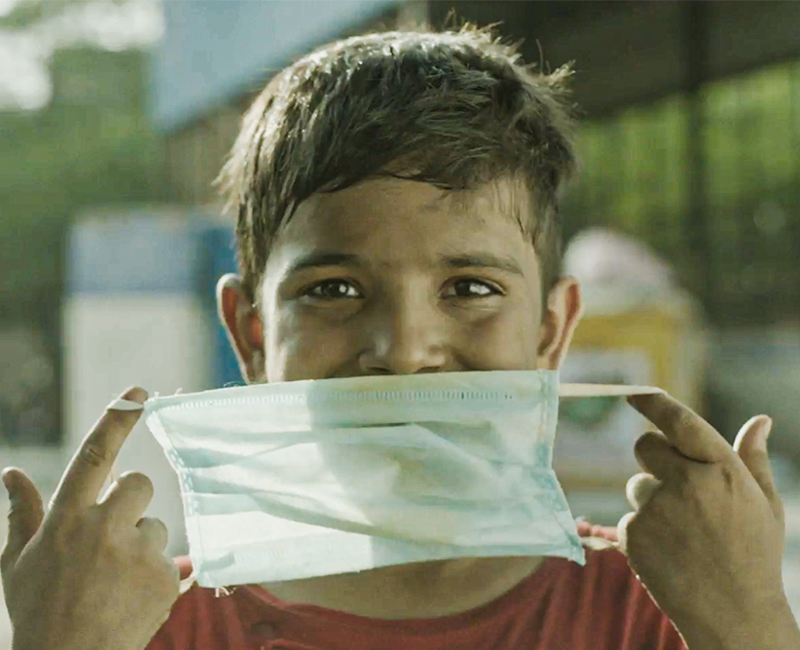 TODAY, WE ASK YOU TO
WATCH VIDEO: FIND OUT HOW Bal Raksha Bharat IS HELPING CHILDREN AND THEIR FAMILIES AFFECTED BY THE SECOND WAVE OF THE PANDEMIC
CHILDREN AFFECTED BY THE PANDEMIC NEED US ON THEIR SIDE. EVEN OUR MORAL SUPPORT TO THEM MATTERS. BECOME A SUPPORTER TODAY.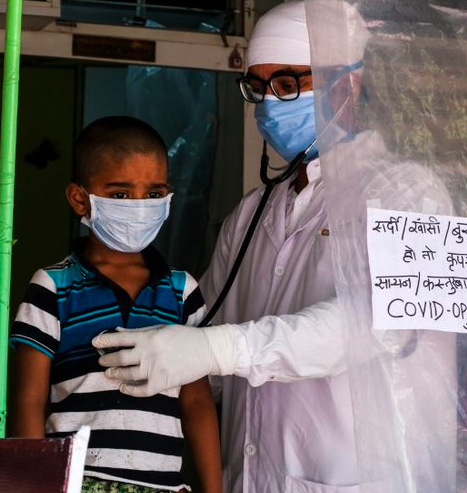 Bal Raksha Bharat is responding relentlessly to the Second Wave of the pandemic, reaching out to the worst-impacted children and their families with medical support, psycho-social support and other relief and rehabilitation measures.
While the second wave of COVID-19 pandemic has receded from the nation, children's future still hangs from a loose thread. Loss of education and nutrition, fear of getting infected, concern for an infected relative, loss of family income and the thought of losing a loved one to the virus – children are suffering in different ways and also grappling with mental trauma . Those already living on the margins are the worst-hit and look up to us for support.
HOW Bal Raksha Bharat IS HELPING THOSE IN REAL NEED
As the second wave of the pandemic unfolded, Bal Raksha Bharat's teams have been at the forefront, reaching out to communities in real need, with a special focus on those who are already on the margins.
We have reached 1.64 lakh people with relief and support in the form of: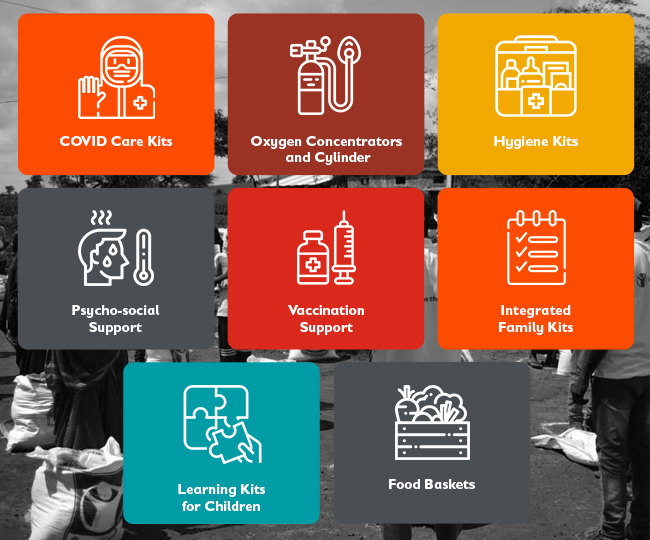 We have also distributed 827 Oxygen Concentrators in various parts of India,
handing them over to district hospitals, local administration and medical colleges, equipping these institutions to be ready for an anticipated third wave.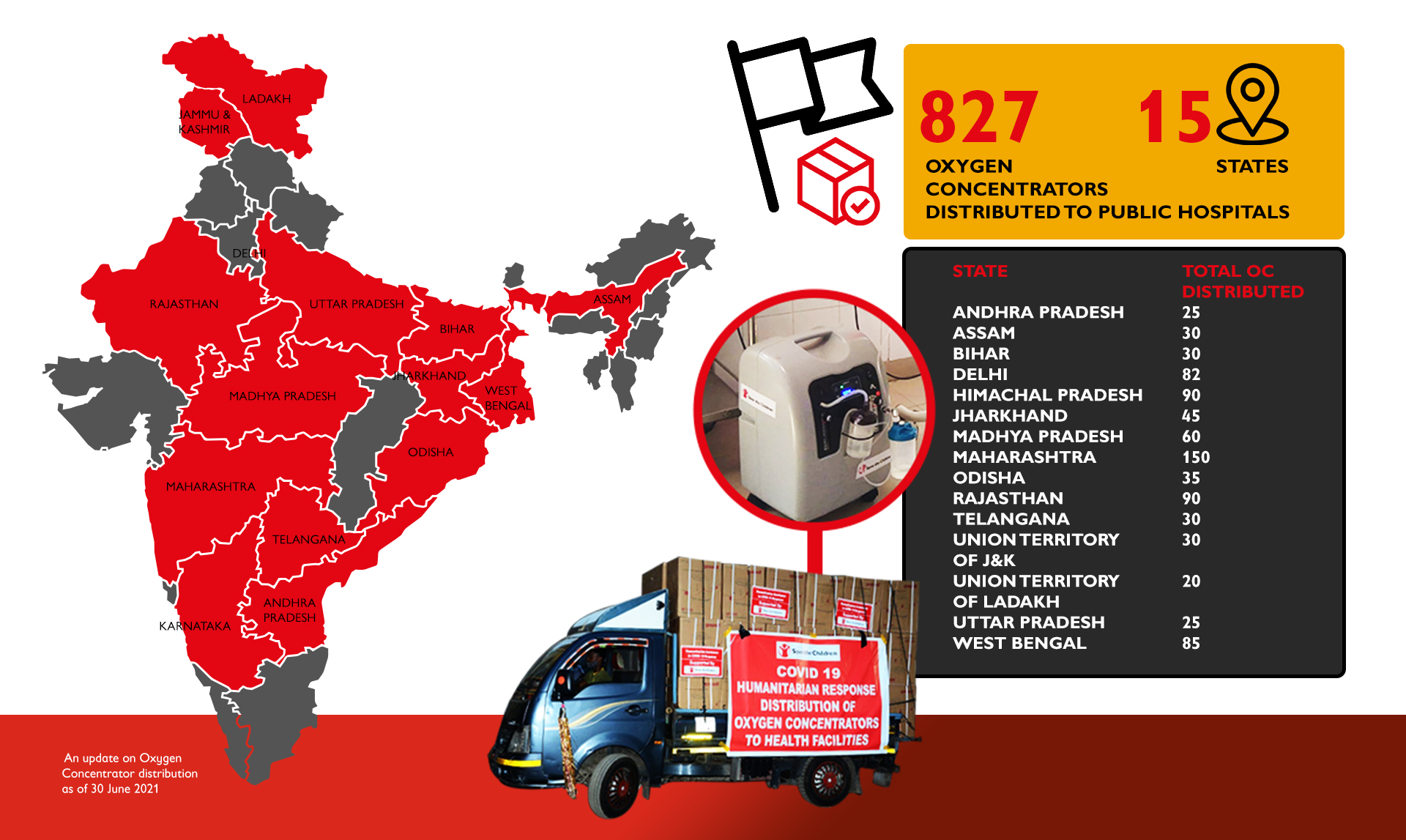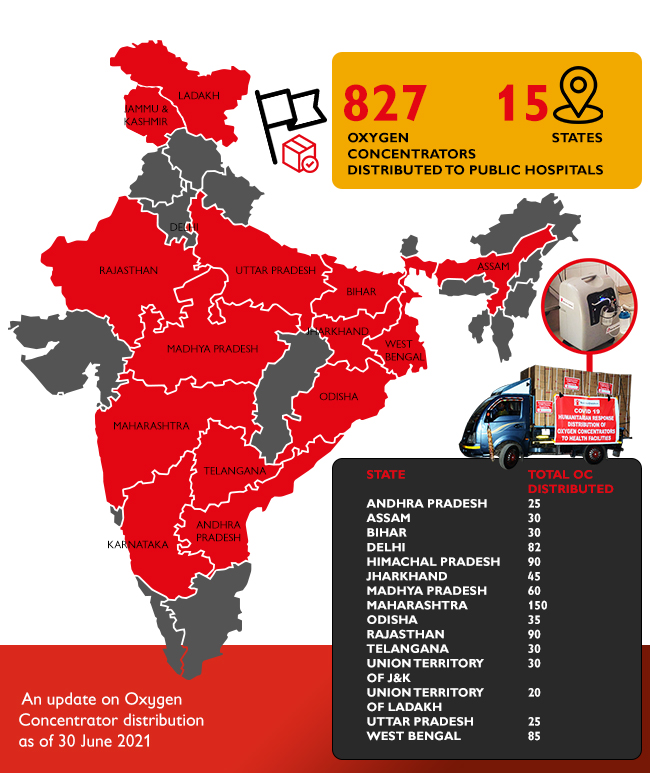 How Your Support Can Help
The pandemic has been particularly harsh for children. Today, more than ever before, they need us to stand by them. Help Bal Raksha Bharat reach the children hit the hardest by the pandemic with relief and rehabilitation support.
Your small contribution will go a long way in helping vulnerable children staring at a bleak future due to the pandemic.
They are at risk and need your support. Will you take a step forward and #ThinkOfTheChildren?
Please DONATE generously to help save lives.