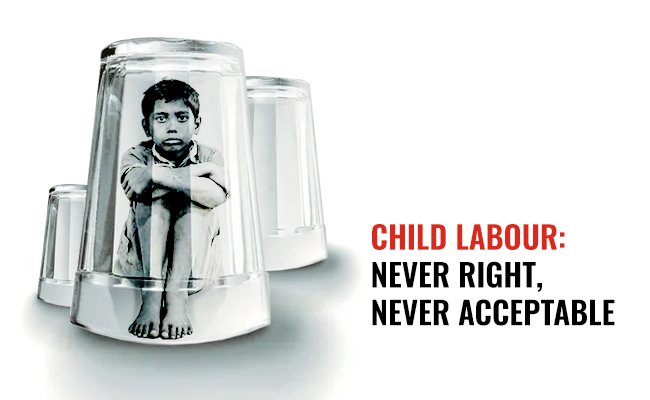 HELP A CHILD INVOLVED IN CHILD LABOUR GET A SHOT AT A HAPPY CHILDHOOD AND BETTER FUTURE:
BE THEIR RAY OF HOPE
Even today, lakhs of children in India spend their days toiling in fields, factories and other establishments, as they work long hours to fetch extra income for their families. Many such children often face abuse and exploitation, their mental and physical health suffers and they get distanced from opportunities of learning.
AS PER THE CENSUS OF INDIA 2011, 43.5 LAKH CHILDREN IN THE AGE GROUP OF 5-14 ARE WORKING
As per the Indian Income Tax Department's rules, a donor is required to add their address and PAN number in case they wish to receive the 80G tax-exemption certificate
Since 2008, Bal Raksha Bharat has been working relentlessly to uphold the rights of India's most marginalised children and protecting them from various forms of harm. Our teams have the expertise and the wherewithal to implement projects on the ground in various parts of India to address the issues of child labour. Here's what we do to address this problem:
Enrolling children involved in child labour into Bridge Learning Programmes and preparing them for formal school
Improving school education and infrastructure so that more children go to school and stay there
Running Activity Centres where children are counselled, provided opportunities to learn and relax and prepared for formal school
Setting up

'Children's Groups'

in villages and coach children to be champions for their own causes and rights
Setting up School Management Committees in schools to monitor and stop the instances of children dropping out to work as child labourers
Linking children and their families to various social welfare schemes of the Government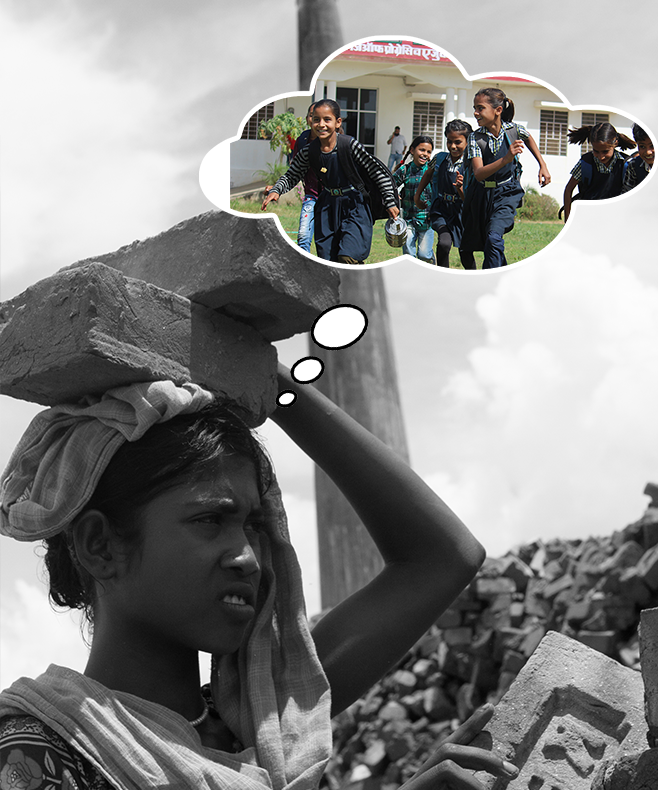 IN 2021, Bal Raksha Bharat PROVIDED PROTECTION TO 58,798 CHILDREN, KEEPING THEM SAFE FROM VARIOUS FORMS OF HARM AND EXPLOITATION
With your contribution, Bal Raksha Bharat can Deploy more Resources and Make Additional Efforts to Reach More Children in Need. Your Support can be a Ray of Hope for a Child Involved in Child Labour and Help them Reach their True Potential.