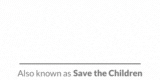 With your support, we can reach at least one more child in need.
While significant strides have been made to improve children's lives since independence, a lot more needs to be done to ensure that all children have a chance at a happy and fulfilling childhood.
The Issues Affecting the Children of India
India struggles with the problem of illiteracy; the literacy rate in our country stands at 74.04%.
A large number of girl students drop out by class XI
A lot many schools lack the required infrastructure to retain students
India is home to 46.6 million stunted children, a third of the world's total as per the Global Nutrition Report 2018
Every 25 seconds, a child in India dies due to preventable cause
There are around 10.13 million child labourers between 5-14 years in India
27% of girls in India are married before their 18th birthday
These numbers establish how children in India continue to lag behind and there is an urgent need to address these pressing concerns
How you Can Help India's Children
With your active participation in various support campaign and donations, Bal Raksha Bharat have been working since 2008 to uphold the rights of India's most deprived children, ensuring better education and healthcare for them and protecting them from various forms of abuse and harm.
When you donate to Bal Raksha Bharat, you help in:
Sending more and more children to go to school and stay there
Giving infants and young children coming from the most marginalized sections a healthy start – they get access to good nutrition and are safe from infections
Ensuring that social evils like child labour, child trafficking, child marriage, gender discrimination, and others are addressed through the spreading of awareness and capacity building of communities so that children remain safeguarded
Providing life-saving relief to children and their families during disasters and emergencies and helping them rebuild their lives
Empowering girls on their rights so that they get the opportunities they deserve
Stopping child marriages
Since 2008, Bal Raksha Bharat, has impacted the lives of over 10.1 crore children in India – all thanks to the generous support of our donors. In 2019, Bal Raksha Bharat impacted the lives of more than 12.6 lakh children. In the period 2019-2021, Bal Raksha Bharat is poised to reach 4 million most marginalized children and catalyze change for many more in various parts of India.
With your support and donation, we can reach at least one more child in need. WILL YOU HELP

Your donations
have changed lives.
A small amount can change the life of a child; through education, nutrition, and basic protection, children can lead normal lives. The adjacent graph is a representation of how we have utilised your donations.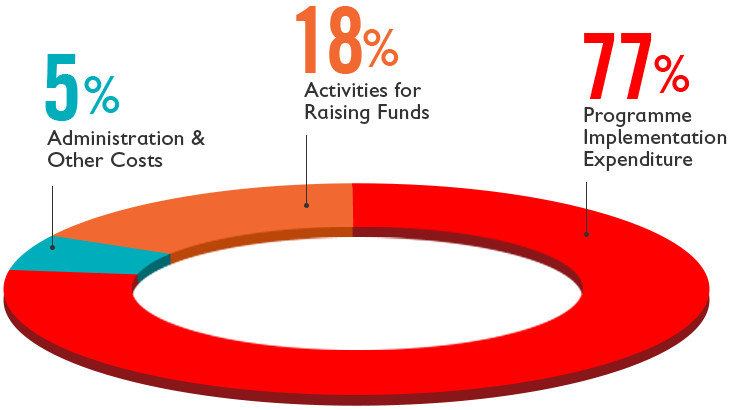 IMPACT CREATED LAST YEAR
(Children reached in 2019)

Slide 5

12,64,692 children
impacted, overall
Slide 5

22,255 children
freed from the clutches of poverty
Slide 5

5,67,492 children
given protection from different forms of harm
Slide 5

4,06,200 children
access to quality education and support
Slide 5

1,39,008 children
benefitted from projects on healthcare & nutrition
Slide 5

75,314 children
provision of humanitarian relief
Slide 5

54,423 children
better equipped to deal with disasters
CASE STORY
#ProtectAGeneration:

Help Children Like Arti Go Back to School


Arti Kumari is a class 10th student from Sitamarhi district of Bihar. Before the pandemic, Arti was leading an everyday life attending school regularly with her friends and doing good in her class. When COVID-19 started spreading in March 2020, her education came to a halt as the school had to be closed.
Like numerous other children, she was confined to her home, unable to continue her studies, play with friends or interact with teachers. It was a difficult time for Arti. She was equally disturbed to see the inward migration of people of her community from far-flung areas as they lost their livelihood, and accessing basic necessities became challenging. All this made Arti's anxiety grow. She was in class 10th and without any books or study material, she had no means to study.

Arti's family lacked the means to provide her with devices and Internet needed for online education. Gradually she began drifting away from education and got engaged in household chores. She lived in the fear that she would have to drop out of school eventually. While fully understanding her daughter's situation, her mother expressed her helplessness as the family had to prioritize food over education. She said, "Our family is big. When managing two square meals a day is a challenge, how can we afford a smartphone".

It was during this critical juncture in Arti's life, that Bal Raksha Bharat stepped in to support children like Arti in their learning continuity during the pandemic. Bal Raksha Bharat's field team approached children in Arti's village to form a Children's Group. They also informed the children about the nearby resource centre, its features, and how it supports children in continuing their learning in the absence of access to any digital platform.

Like Arti, many children in our country struggle to access quality education. And the COVID-19 pandemic has made the situation worse for them and a lot of children, especially girls, are at the risk of dropping out of school. Your small contribution can help a child escape from the bonds of poverty through your donation online. With a reasonable monthly or yearly contribution, you can gift life-changing benefits to an underprivileged child. Your donation online will ensure that the child receives an education, healthcare as well as nutritional support.

*Name and image of the child have been changed to ensure the safety.
FAQ's
How to donate online?

How does donating help the community?

Why should we donate to NGOs?

How do NGO's accept donations online?

How much can I claim for donations?

Why are donors important to nonprofits?

How much is 80G exemption?

Are donations 100 percent tax-deductible?